Clinical Research Associates of Tidewater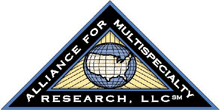 Clinical Research Associates of Tidewater (CRAT) is an independently owned dedicated clinical research site specializing in providing Phase II, III, IV, and RX-to-OTC clinical research services for the pharmaceutical, nutritional, and medical device industries.
Established in 1983, CRAT has conducted over 450 national and multinational clinical trials in the therapeutic areas of:
Acne
Allergies & Sinus
Anemia
Anxiety
Arthritis
Asthma
Atrial Fibrillation
Bioterrorism Vaccines
Cholesterol / Hyperlipidemia / Dyslipidemia / Mixed Dyslipidemia
Chronic Kidney Disease
Chronic Pain
Contraceptives
Coronary Heart Disease
Constipation
Depression
Diabetes
Dialysis
End Stage Renal Disease
Erosive Esophagitis
Gastrointestinal Reflux Disease (GERD)
Gout
Healthy Volunteers
Heart Disease
Hereditary Angioedema (HAE)
High Blood Pressure (mild, moderate, severe)
Indigestion/Dyspepsia
Insomnia
Irritable Bowel
Migraines
Obesity
Orthopedics
Osteoporosis
Pediatrics
Podiatry
Post Menopausal Symptoms
Psoriasis
Pulmonary Disease
Renal Transplantation
Rosacea
Sexual Dysfunction
Smoking Alternatives & Devices
Stress Incontinence
Tinea Pedis / Athlete's Foot
Urinary Tract Infection
Vaccines
Women's Health
Duane G. Wombolt, MD, FACP, CPI
President
Dr. Wombolt is board certified in Internal Medicine and Nephrology, is a Professor of Medicine at Eastern Virginia Medical School, and is a Certified Principal Investigator. He has been conducting various phases of clinical research trials since 1974. He is a lecturer for numerous continuing medical educational programs sponsored by the nation's leading pharmaceutical manufacturers. He recently retired as the founding and senior member of the first Nephrology practice in the Tidewater area. Dr. Wombolt also founded and served as the Medical Director of both public and private dialysis facilities.
Staff:
Combined clinical research experience of over 73 years
Extensive network of multi-therapeutic Investigators with practices in:

Internal Medicine
Nephrology
Cardiology
Gastroenterology
Allergy
Immunology
Orthopedics
Endocrinology
Dermatology
Gynecology
Podiatry
Ophthalmology
Pediatrics
Psychiatry/Psychology

Certified Principal Investigator (CPI) by the ACRP
Three certified nurse practitioners
Certified diabetic educator
Registered dietician
Eight full time Certified Clinical Research Coordinators
Cross-trained to handle high volume trials
Each trial is assigned a primary and secondary Research Coordinator
Research Coordinators Certifications and Completed Training:

Certified Clinical Research Coordinators by the ACRP
American Heart Association Certification for Standards and Techniques of Blood Pressure Measurements
Smoking prevention and treatment educational training with CME Enterprise
National Institutes of Health (NIH) training for Protecting Human Research Participants
Good Clinical Practices training in accordance with ICH Guidelines
All staff members are CPR certified

Full Time Recruiter/Regulatory Affairs Manager
Full time Marketing Coordinator
Dedicated data-entry personnel
Director of Business Operations
Director of Clinical Operations
Assistant Director of Clinical Operations
Research Assistant
The Hampton Roads/Tidewater area is the 27th largest metropolitan market in the United States. Hampton Roads boast a diverse population of over 1.6 million people. There are six area colleges and universities within minutes from our facility. Norfolk, Virginia is home to the world's largest naval base. The Army, Air Force, Marine Corps, and Coast Guard are in the region, as well as the Port of Hampton Roads. The site's database contains over 6500 subjects who have expressed an interest in participating in clinical trials. Retention rates of 95% or greater!
Gender Distribution:
Age Distribution:
Under age 18 20.2%
Ages 18-49 51.2%
Ages 50+ 28.6%
Ethnic Distribution:
African American 39%
American Indian 0.6%
Asian 1.1%
Caucasian 56%
Hispanic 1.8%
Other 1.5%
Cardiology/Vascular Diseases
Dermatology/Plastic Surgery
Endocrinology
Gastroenterology
Immunology/Infectious Diseases
Musculoskeletal
Nephrology/Urology
Neurology
Obstetrics/Gynecology
Psychiatry/Psychology
Pulmonary/Respiratory Diseases
Rheumatology

Clinical Research Associates of Tidewater Facts:
Dedicated outpatient study center in a 4451 square foot clinical facility which includes 4 exam rooms, a large laboratory, a conference room, a dedicated monitoring area, a locked regulatory document room, and locked drug closets
Conveniently located on the medical campus with a medical school, a heart hospital, a large tertiary hospital, and a children's hospital
The Tidewater area is easily accessed by the Norfolk International Airport
Diagnostic/Clinic Equipment:
Belfont Micro Smokerlyzer Breath Carbon Monoxide Monitor
Refrigerated centrifuge as well as a room temperature centrifuge
Freezers and refrigerators operate on a backup generator in the event of a power failure
Norlake Scientific 52 cubic feet locked refrigerator
Locked Freezers (-20° and -80° C)
Climate controlled locked drug storage
Ample storage for drug and sera samples
Omano microscope
Ambulatory B/P and Holter Monitoring
ECG Machine
Blood Pressure Monitor
Pulmonology Function Testing (PFT)
Glucometers
All equipment is calibrated and serviced annually
CRAT also has access to the following equipment:
EEG
MRI
GI procedures
DEXA scanner
X-ray
Mammography
Echocardiography
Cardio stress testing
Radiography
Ultrasounds
Endoscopy
12 Bed Sleep Lab
Monitor Accommodations
Our research facility has a spacious office area designated for monitors
Each office station is equipped with a telephone and Internet port for laptop use
An additional office is also available for desired privacy, and is equipped with a telephone and computer
Accessible copy and fax machine
Complimentary refreshments
Hotel arrangements can be made at over 25 locations in the area that are less than 10 miles away from our facility
Jackie Biggs, Recruiter / Regulatory Affairs

Lois Shafter Asimos, Business Development
Clinical Research Associates of Tidewater
400 Gresham Drive
402 Medical Tower
Norfolk, VA 23507
USA
757-627-7446
757-624-1121 (fax)
recruitment@crat.org or lshafter@crat.org
www.crat.org



We've found
5 trials
at this facility