Parkland Memorial Hospital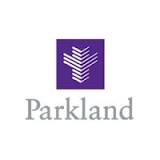 As our community's public health system, Parkland is the foundation for a healthy Dallas.
That's why we ask ourselves every day, how can we better serve our patients?
We work to make sure that we are focused on our patients, that we find problems, correct them and that we are always looking for new ways to improve.
As Parkland adds more services into the neighborhoods that need us most, we know that how we treat each and every patient affects the health and well-being of our entire community.
Patient care is more than our job. It is our passion.
We've found
54 trials
at this facility