East Tennessee Children's Hospital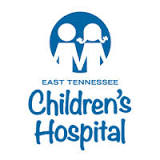 East Tennessee Children's Hospital is a not-for-profit, private, independent pediatric medical center whose only concern is the care of your child. Since our first day in 1937, we have had an "open-door" policy that no child will be denied care because of race, religion or their parents' ability to pay their child's medical bill.
In June 1998, former Tennessee Gov. Don Sundquist signed the Emergency Medical Services for Children bill into law, requiring all Tennessee hospitals to maintain appropriate capability to provide pediatric emergency health care services to children who seek medical care for illness or injury at their facilities. Under this law, each hospital in the state was required to self-designate according to the level of pediatric service offered. Children's Hospital designated that it would serve the families of East Tennessee as a Comprehensive Regional Pediatric Center, the highest level of certification for pediatric care, a designation certified by the state of Tennessee on September 18, 2000.
As a Comprehensive Regional Pediatric Center, Children's Hospital offers full capabilities to care for seriously ill children in a unique pediatric environment separated from adult care areas, as well as offering the services of many different pediatric subspecialties. Children's Hospital works jointly with the University of Tennessee Medical Center to ensure that injured children in this region receive trauma care at the institution most appropriate for the child's needs. Comprehensive centers also are responsible for assisting smaller hospitals to meet the requirements of their selected designations, primarily by providing pediatric health care training opportunities to these hospitals.
We've found
38 trials
at this facility