Phase 2b Study in NASH to Assess IVA337
| | |
| --- | --- |
| Status: | Recruiting |
| Conditions: | Gastrointestinal |
| Therapuetic Areas: | Gastroenterology |
| Healthy: | No |
| Age Range: | 18 - Any |
| Updated: | 3/27/2019 |
| Start Date: | February 7, 2017 |
| End Date: | January 2020 |
| Contact: | Martine BAUDIN, MD |
| Email: | martine.baudin@inventivapharma.com |
| Phone: | +33(0) 760 795 852 |
A Randomized, Double-blind, Placebo-controlled, Multicenter, Dose-range, Proof-of-concept, 24-week Treatment Study of IVA337 in Adult Subjects With Nonalcoholic Steatohepatitis (NASH)
Non-alcoholic steatohepatitis, abbreviated as NASH, is a chronic liver disease that may
progress to cirrhosis. The disease is mostly associated with obesity and type 2 diabetes
mellitus, or insulin resistance and is very common. However, Treatment of NASH is a
significant unmet clinical need.

IVA337 (lanifibranor) is a next generation pan-PPAR (peroxisome proliferator-activated
receptors) agonist addressing the pathophysiology of NASH : metabolic, inflammatory and
fibrotic.

The purpose of this research is to evaluate the efficacy and the safety of two doses of
IVA337 (800mg, 1200 mg) per day for 24 weeks versus placebo in adult NASH patients with liver
steatosis and moderate to severe necroinflammation without cirrhosis.
Randomized (stratified on diabetes), placebo-controlled, double-blind, parallel-assignment,
dose-range multicenter study

There are 3 parallel treatment groups: placebo, IVA337 800mg once a day (Quaque Die, QD) and
IVA337 1200mg QD (identical tablets of 400mg IVA337 or placebo). Both, patient and
investigator are blinded.

For each patient, the study duration will be an overall of 6 to 8 months (with a 10-day to
4-week selection period, a 24-week treatment period and a 4-week follow-up period).

Inclusion Criteria:

- Adult subjects, age ≥18 years.

- NASH histological diagnosis according to the currently accepted definition of both
EASL and AASLD, requiring the combined presence of steatosis (any degree ≥ 5%) +
lobular inflammation of any degree + liver cell ballooning of any amount, on a liver
biopsy performed ≤ 6 months before screening in the study or at screening and
confirmed by central reading during the screening period and

- SAF Activity score of 3 or 4 (>2)

- SAF Steatosis score ≥ 1

- SAF Fibrosis score < 4

- Subject agrees to have a liver biopsy performed after 24 weeks of treatment.

- Compensated liver disease

- No other causes of chronic liver disease (autoimmune, primary biliary cholangitis,
Hepatitis B virus (HBV), hepatitis C virus (HCV), Wilson's, α-1-antitrypsin
deficiency, hemochromatosis, etc…).

- If applicable, have a stable type 2 diabetes, defined as HbA1c < 8.5% and fasting
glycemia <10 mmol/L, no changes in medication in the previous 6 months, and no new
symptoms associated with decompensated diabetes in the previous 3 months.

- Have a stable weight since the liver biopsy was performed defined by no more than a 5
% loss of initial body weight.

- Negative pregnancy test or post-menopausal. Women with childbearing potential (i.e.
fertile, following menarche and until becoming post-menopausal unless permanently
sterile) must be using a highly effective method of contraception (i.e. combined
(estrogen and progestogen containing) hormonal/ progestogen-only hormonal
contraception associated with inhibition of ovulation, intrauterine device,
intrauterine hormone-releasing system, bilateral tubal occlusion, vasectomised
partner). The contraceptive method will have to be followed for at least one
menstruation cycle after the end of the study

- Subjects having given her/his written informed consent.

Exclusion Criteria:

- Evidence of another form of liver disease.

- History of sustained excess alcohol ingestion: daily alcohol consumption > 30 g/day (3
drinks per day) for males and > 20 g/day (2 drinks per day) for females.

- Unstable metabolic condition: Weight change > 5kg in the last three months, diabetes
with poor glycemic control (HbA1c > 8.5%), introduction of an antidiabetic or of an
anti-obesity drug/malabsorptive or restrictive bariatric (weight loss) surgery in the
past 6 months prior to screening.

- History of gastrointestinal malabsorptive bariatric surgery within less than 5 years
or ingestion of drugs known to produce hepatic steatosis including corticosteroids,
high-dose estrogens, methotrexate, tetracycline or amiodarone in the previous 6
months.

- Significant systemic or major illnesses other than liver disease, including congestive
heart failure (class C and D of the American Heart Association , AHA), unstable
coronary artery disease, cerebrovascular disease, pulmonary disease, renal failure,
organ transplantation, serious psychiatric disease, malignancy that, in the opinion of
the investigator, would preclude treatment with IVA337 and/or adequate follow up.

- HB antigen >0, HCV Polymerase chain reaction (PCR) tests >0 (patients with a history
of HCV infection can be included if HCV PCR is negative since more than 3 years), HIV
infection.

- Pregnancy/lactation or inability to adhere to adequate contraception in women of
child-bearing potential.

- Active malignancy except cutaneous basocellular carcinoma.

- Any other condition which, in the opinion of the investigator would impede competence
or compliance or possibly hinder completion of the study.

- Body mass index (BMI) >45 kg/m2.

- Type 1 diabetes and type 2 diabetic patient on insulin.

- Diabetic ketoacidosis

- Fasting Triglycerides > 300 mg/dL.

- Hemostasis disorders or current treatment with anticoagulants.

- Contra-indication to liver biopsy.

- History of, or current cardiac dysrhythmias and/or a history of cardiovascular disease
event, including myocardial infarction, except patients with only well controlled
hypertension. Any clinically significant ECG abnormality reported by central ECG
reading.

- Participation in any other clinical study within the previous 3 months.

- Have a known hypersensitivity to any of the ingredients or excipients of the
Investigational medicinal product (IMP)

- Be possibly dependent on the Investigator or the sponsor (e.g., including, but not
limited to, affiliated employee).

- Creatine phosphokinase (CPK)>5 x ULN

- Osteopenia or any other well documented Bone disease. Patient without well documented
osteopenia treated with vitamin D and/or Calcium based supplements for preventive
reasons can be included.

(The criteria below are applicable only for patients who will undergo a MRI/LMS in selected
centers)

- Claustrophobia to a degree that prevents tolerance of MRI scanning procedure. Sedation
is permitted at discretion of investigator.

- Metallic implant of any sort that prevents MRI examination including, but not limited
to: aneurysm clips, metallic foreign body, vascular grafts or cardiac implants, neural
stimulator, metallic contraceptive device, tattoo, body piercing that cannot be
removed, cochlear implant; or any other contraindication to MRI examination.

We found this trial at
15
sites
2010 Wilshire Boulevard
Los Angeles, California 90057
213-413-2500
Click here to add this to my saved trials

Click here to add this to my saved trials

1215 Lee St
Charlottesville, Virginia 22903
(434) 924-0211

University of Virginia Health System UVA Health System includes a 604-bed hospital, level I trauma...
Click here to add this to my saved trials

Concord, Massachusetts 29027
Click here to add this to my saved trials

2301 Erwin Rd
Durham, North Carolina 27710
919-684-8111

Duke Univ Med Ctr As a world-class academic and health care system, Duke Medicine strives...
Click here to add this to my saved trials

5653 Frist Boulevard
Hermitage, Tennessee 37076
Click here to add this to my saved trials

Click here to add this to my saved trials

Huntersville, North Carolina 28078
Click here to add this to my saved trials

La Jolla, California 92037
Click here to add this to my saved trials

Lakewood Ranch, Florida 34211
Click here to add this to my saved trials

Click here to add this to my saved trials

Philadelphia, Pennsylvania 19107
Click here to add this to my saved trials

Richmond, Virginia 23298
(804) 828-0100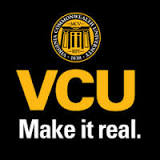 Virginia Commonwealth University Since our founding as a medical school in 1838, Virginia Commonwealth University...
Click here to add this to my saved trials

Click here to add this to my saved trials

Click here to add this to my saved trials