Prospective Assessment in Newborns for Diabetes Autoimmunity
| | |
| --- | --- |
| Status: | Completed |
| Conditions: | Infectious Disease, Diabetes |
| Therapuetic Areas: | Endocrinology, Immunology / Infectious Diseases |
| Healthy: | No |
| Age Range: | Any |
| Updated: | 4/17/2018 |
| Start Date: | July 1997 |
| End Date: | August 2010 |
1. Prospective Studies in Infants of the Immunopathogenesis of Type 1 Diabetes 2. Consortium for Identification of Environmental Triggers of Type 1 Diabetes: MCG/UF Clinical Center 3. Identification of Serum Protein Markers for Type 1 Diabetes Using Mass-Spectrometry Techniques 4. Validation of Microarray-Based Biomarkers for Type 1 Diabetes 5. Development of Microarray-Based Biomarkers for Type 1 Diabetes 6. Proteomic Changes/Progression of Human Type 1 Diabetes 7. Identification and Validation of Serum Biomarkers for T1D
This is an observational study designed to help researchers understand the genetics and
pathogenesis of type 1 diabetes, and to identify biomarkers for disease and disease
complication prediction.
This study is designed to identify people who are at risk for developing type 1 diabetes,
based on their genetics, family history and autoimmunity status, and to understand the role
genetics plays in the development of the complications associated with type 1 diabetes in
patients already affected by type 1 diabetes.

Inclusion Criteria: all are welcome -

Exclusion Criteria:

We found this trial at
3
sites
Gainesville, Florida 32610
(352) 392-3261

University of Florida The University of Florida (UF) is a major, public, comprehensive, land-grant, research...
Click here to add this to my saved trials

171 Ashley Avenue
Charleston, South Carolina 29425
843-792-1414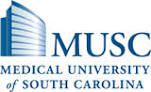 Medical University of South Carolina The Medical University of South Carolina (MUSC) has grown from...
Click here to add this to my saved trials

Columbia, South Carolina 29208
Click here to add this to my saved trials