A Study of Mirikizumab in Participants With Plaque Psoriasis
| | |
| --- | --- |
| Status: | Recruiting |
| Conditions: | Psoriasis |
| Therapuetic Areas: | Dermatology / Plastic Surgery |
| Healthy: | No |
| Age Range: | 18 - Any |
| Updated: | 4/5/2019 |
| Start Date: | October 23, 2018 |
| End Date: | September 22, 2019 |
| Contact: | There may be multiple sites in this clinical trial. 1-877-CTLILLY (1-877-285-4559) or |
| Email: | ClinicalTrials.gov@lilly.com |
| Phone: | 1-317-615-4559 |
Evaluation of the Effect of Mirikizumab on the Pharmacokinetics of Cytochrome P450 Substrates in Patients With Moderate-to-Severe Plaque Psoriasis
This study is known as a "drug interaction study." The purpose is to learn how commonly used
drugs or substances (midazolam, warfarin, dextromethorphan, omeprazole, and caffeine) and
their breakdown products get into the bloodstream after taking a "cocktail" (combination) of
them before and after multiple doses of mirikizumab.

The study will last about 23 weeks for each participant. Screening must be completed within 4
weeks prior to study start.

Inclusion Criteria:

- Males and females with chronic plaque psoriasis for at least 6 months who are
candidates for systemic therapy or phototherapy

- Have greater than or equal to (≥) 10 percent body surface area (BSA) involvement at
screening and first admission to the clinical site

Exclusion Criteria:

- Pregnant or nursing (lactating)

- History of an ongoing, chronic or recurrent infectious disease, or evidence of
tuberculosis infection

- Have major surgery within 8 weeks prior to first admission to the clinical site or
during the study

- Have a history of lymphoma, leukemia, or any malignancy

- Require treatment with the cocktail drugs within 14 days prior to the first
administration of the drug cocktail through the end of Week 12 assessments

- Have participated in any other study with mirikizumab

We found this trial at
3
sites

860 Peachwood Drive
DeLand, Florida 32720
(386) 740-0770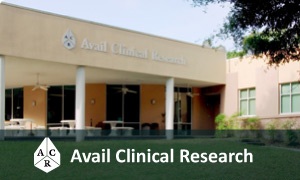 Principal Investigator: Bruce G. Rankin
Phone: 386-740-0074
Site Overview Avail Clinical Research is a renowned and experienced clinical research site conducting Phase...
Click here to add this to my saved trials

1085 N Harbor Blvd
Anaheim, California 92801
(714) 774-7777

Principal Investigator: Peter J Winkle
Phone: 386-785-2400
Anaheim Clinical Trials, LLC Anaheim Clinical Trials (ACT) is a research center of excellence for...
Click here to add this to my saved trials

High Point, North Carolina 27265
Principal Investigator: Melanie Fein
Phone: (336) 841-0700 ext. 2530
Click here to add this to my saved trials