Study of OCA Evaluating Pharmacokinetics and Safety in Patients With PBC and Hepatic Impairment
| | |
| --- | --- |
| Status: | Recruiting |
| Conditions: | Gastrointestinal, Gastrointestinal |
| Therapuetic Areas: | Gastroenterology |
| Healthy: | No |
| Age Range: | 18 - 85 |
| Updated: | 2/10/2019 |
| Start Date: | June 22, 2018 |
| End Date: | June 1, 2020 |
| Contact: | Sahar Roshan |
| Email: | sahar.roshan@interceptpharma.com |
| Phone: | +1(619)-541-7224 |
A Phase 4, Double-Blind, Randomized, Placebo-Controlled Study Evaluating the Pharmacokinetics and Safety of Obeticholic Acid in Patients With Primary Biliary Cholangitis and Moderate to Severe Hepatic Impairment
This Phase 4, randomized, double-blind, placebo-controlled study will evaluate the PK and
safety of OCA treatment in patients with primary biliary cholangitis (PBC) and moderate to
severe hepatic impairment over a 48 week treatment period. Patients who have completed their
48-week double blind treatment period will continue double-blind treatment until all
randomized patients have completed their 48-week treatment period and the database for that
period is locked. An open-label extension study in which all patients receive OCA will be
considered following review of blinded safety and PK data.

Inclusion Criteria:

1. A definite or probable diagnosis of PBC (consistent with American Association for the
Study of Liver Diseases [AASLD] and European Association for the Study of the Liver
[EASL] Practice Guidelines [Lindor 2009, EASL 2009]), defined as having ≥2 of the
following 3 diagnostic factors:

- History of elevated ALP levels for at least 6 months

- Positive antimitochondrial antibody (AMA) titer or if AMA negative or low titer
(≤1:80), PBC specific antibodies (anti-GP210 and/or anti-SP100) and/or antibodies
against the major M2 components (PDC-E2, 2-oxo-glutaric acid dehydrogenase
complex)

- Liver biopsy consistent with PBC (collected at any time prior to Screening)

2. Evidence of cirrhosis including at least one of the following:

- Biopsy results consistent with PBC Stage 4

- Liver stiffness as assessed by Transient Elastography (TE) Median Value ≥16.9kPa

- Clinical evidence in the absence of acute liver failure consistent with cirrhosis
including: gastroesophageal varices, ascites, radiological evidence of cirrhosis
(nodular liver or enlargement of portal vein and splenomegaly)

- Combined low platelet count (<140 000/mm3) with

- persistent decrease in serum albumin, or

- elevation in prothrombin time /INR (not due to antithrombotic agent use), or

- elevated bilirubin (2× ULN)

3. Satisfy the criteria of the modified CP classification for hepatic impairment during
Screening:

- Moderate: CP-B (Scores 7 to 9) or

- Severe: CP-C (Scores 10 to 12)

4. MELD score of 6 to 24 at Screening

5. Taking UDCA for at least 12 months (stable dose for ≥3 months) prior to Day 1, or
unable to tolerate or unresponsive to UDCA (no UDCA for ≥3 months)

Exclusion Criteria:

1. Non-cirrhotic or cirrhotic CP-A (Mild; Score 5 to 6)

2. History of liver transplant or organ transplant

3. History of alcohol or drug abuse within 12 months prior to Screening

4. Hepatic encephalopathy (as defined by a West Haven score of ≥2 [AASLD, EASL 2014])

5. History or presence of other concomitant liver diseases including:

- Hepatitis C virus infection and RNA positive

- Active hepatitis B infection; however, patients who have seroconverted (hepatitis
B surface antigen and hepatitis B e antigen negative) may be included in this
study after consultation with the medical monitor

- Primary sclerosing cholangitis

- Alcoholic liver disease

- Definite autoimmune liver disease or overlap hepatitis

- Gilbert's Syndrome

6. In the opinion of the Investigator, fluctuating or rapidly deteriorating hepatic
function prior to randomization

We found this trial at
11
sites
345 St Paul Pl
Baltimore, Maryland 21202
(410) 332-9000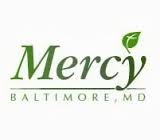 Principal Investigator: Paul Thuluvath, MD
Phone: 410-843-2069
Mercy Medical Center "Mercy Medical Center" is a hospital located in Baltimore, Maryland. The landmark...
Click here to add this to my saved trials

Principal Investigator: Simone Strasser
Phone: (02) 9515 6006
Click here to add this to my saved trials

410 W 10th Ave
Columbus, Ohio 43210
(614) 293-8652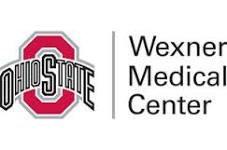 Principal Investigator: Adam James Hanje, MD
Phone: 614-366-5699
The Ohio State University, Wexner Medical Center Located in Columbus, The Ohio State University Wexner...
Click here to add this to my saved trials

6620 Main Street
Houston, Texas 77030
Principal Investigator: John M. Vierling, MD
Phone: 713-798-5382
Click here to add this to my saved trials

425 Volker Boulevard
Kansas City, Missouri 64131
Principal Investigator: Bradley Freilich, MD
Phone: 816-759-5274
Click here to add this to my saved trials

Principal Investigator: Cynthia Levy, MD
Phone: 305-243-6968
Click here to add this to my saved trials

Pittsburgh, Pennsylvania 15213
Principal Investigator: Mordechai Rabinovitz, MD
Phone: 412-647-1461
Click here to add this to my saved trials

Principal Investigator: Zeid Kayali, MD
Phone: 909-883-2999
Click here to add this to my saved trials

Sacramento, California 95817
Principal Investigator: Christopher L. Bowlus, MD
Phone: 916-734-2911
Click here to add this to my saved trials

Principal Investigator: Eric Lawitz, MD
Phone: 210-253-3426
Click here to add this to my saved trials

Seattle, Washington 98104
Principal Investigator: Kris V. Kowdley, MD
Phone: 206-215-2927
Click here to add this to my saved trials