A Phase 1b/2 Study of Alvocidib Plus Decitabine in Patients With MDS
| | |
| --- | --- |
| Status: | Recruiting |
| Conditions: | Blood Cancer, Blood Cancer |
| Therapuetic Areas: | Oncology |
| Healthy: | No |
| Age Range: | 18 - Any |
| Updated: | 3/16/2019 |
| Start Date: | August 29, 2018 |
| End Date: | May 2022 |
| Contact: | Reyna Bishop, MS, RD |
| Email: | rbishop@toleropharma.com |
| Phone: | 512-363-8755 |
A Phase 1b/2, Open-label Clinical Study to Determine Preliminary Safety and Efficacy of Alvocidib When Administered in Sequence After Decitabine in Patients With MDS
Alvocidib, a cyclin-dependent kinase 9 (CDK 9) inhibitor, in time-sequential therapy
demonstrated significant clinical activity in secondary AML patients with prior MDS. Patients
with IPSS-R intermediate and above MDS have an increased risk of developing AML and may be
treated with the same chemotherapy regimens used in patients with AML. Eight Phase I or II
clinical trials have been completed in patients with AML, totaling more than 400 patients
with both relapsed/refractory or newly diagnosed AML.

Preclinical studies have demonstrated that decitabine exposure increased the expression of
NOXA, which is a specific antagonist of the survival factor MCL 1. Pharmacologic
downregulation of MCL-1 via CDK 9 inhibition, as well as upregulation of the MCL-1
antagonist, NOXA, following decitabine exposure may result in enhanced antileukemic activity
in MCL-1-dependent malignancies.
PHASE 1b:

Patients will be enrolled in cohorts of 3-6 patients. Escalation of the alvocidib dose will
follow a standard 3+3 design with sequential cohorts of 3 patients treated with incrementally
higher doses of alvocidib until a dose-limiting toxicity (DLT) is observed and the MTD is
established.

Once the MTD or preliminary RP2D is identified, the study will progress to Phase 2.

PHASE 2:

Phase 2 design is based on the Simon 2-stage minimax design (Simon 1989).

- Stage 1: Up to 15 evaluable patients will be enrolled and treated at the RP2D identified
in the Phase 1b study.

- Stage 2: Ten patients will be enrolled to bring the total enrollment in Phase 2
(including Stage-1 patients) to 25 evaluable patients. Stage-2 patients will also
receive the RP2D dose identified in the Phase 1b study. If 6 or more responses are
observed in 25 patients, the conclusion will be that the combination regimen is worthy
of further investigation.

Inclusion Criteria:

1. Aged ≥18 years

2. Phase 1b: Patients with previously untreated MDS and patients who received fewer than
six (6) cycles of previous HMAs Phase 2: Untreated patients with de novo or secondary
MDS

3. Patients with a suspected (eg, persistent unexplained cytopenia, circulating
peripheral blasts, etc) MDS and undergoing diagnostic work-up with planned bone marrow
assessments, or diagnosed with de novo or therapy-related MDS within 6 months of
enrollment (per the 2016 World Health Organization (WHO) guidelines) and undergoing
clinical evaluation and planned bone marrow assessments to confirm MDS or to evaluate
disease status

4. Patients with an Eastern Cooperative Oncology Group (ECOG) Performance Status (PS)
score ≤2 at enrollment

5. Patients of reproductive potential should use adequate birth control measures, as
defined by investigator, during the study treatment period and for at least 60-90 days
after the last study treatment.

6. Provide written informed consent prior to any study-related procedure. (In the event
that the patient is re-screened for study participation or a protocol amendment alters
the care of an ongoing patient, a new informed consent form must be signed.)

7. Patients with a life expectancy of ≥3 months (90 days)

8. Patients with adequate major organ functions meeting the following criteria on the
basis of laboratory data within 4 weeks (28 days) before enrollment (if multiple data
are available, most recent data during the period):

1. Serum creatinine: ≤1.8× the upper limit of the normal (ULN) range

2. Total bilirubin: ≤2× the ULN

3. Aspartate transaminase (AST) and alanine transaminase (ALT): ≤3× the ULN

4. Left ventricular ejection fraction (LVEF) >45% by echocardiogram or multigated
acquisition (MUGA) scan

9. Be able to comply with the requirements of the entire study.

Exclusion Criteria:

1. Presence of concomitant severe cardiovascular disease:

1. Patients who had myocardial infarction within 6 months (180 days) before
enrollment

2. Patients with significant diseases at enrollment that may affect study treatment,
such as New York Heart Association (NYHA) Functional Class III or IV heart
disease, National Cancer Institute (NCI) Common Terminology Criteria for Adverse
Events (CTCAE) v5.0 grade ≥3 arrhythmia, angina pectoris, abnormal
electrocardiogram findings, interstitial pneumonia or pulmonary fibrosis

2. Presence of concomitant malignancy requiring chemotherapy or any malignancy (except
basal and squamous cell carcinoma of the skin) for which the patient received
chemotherapy within 6 months prior to enrollment. NOTE: Diagnosis of any previous or
concomitant malignancy is thus not an exclusion criterion.

3. Presence of uncontrolled or uncontrollable infection(s); or ≥Grade 3 infection
according to NCI CTCAE v5.0

4. Presence of any psychological, familial, sociological or geographical condition that,
in the opinion of the investigator, could potentially hinder compliance with the study
protocol and follow-up schedule

5. Patients with a dry tap on bone marrow aspiration before enrollment

6. Patients with concurrent autoimmune disease or a history of chronic or recurrent
autoimmune disease, or patients who require long-term systemic steroid therapy greater
than the equivalent of 20 mg of prednisone daily (excluding therapy given on an 'as
needed' [PRN] basis)

7. Patients with other documented malignancies within past year aside from synchronous or
metachronous multiple cancers with a disease-free period of ≤5 years (excluding
carcinoma in situ, mucosal carcinoma, or other such carcinomas curatively treated with
local therapy)

8. Patients with ≥Grade 2 hemorrhage according to NCI CTCAE v5.0

9. Patients who have previously received alvocidib or another cyclin-dependent kinase 9
(CDK9) inhibitor

10. Patients who are pregnant or breastfeeding

11. Female patients of childbearing potential who are sexually active and unwilling to use
a medically acceptable method of contraception during the trial and for 90 days (~3
months) after the last administration of study treatment (Patients will be considered
to be of childbearing potential unless surgically sterilized by hysterectomy, or
bilateral tubal ligation / salphingectomy, or postmenopausal for at least 2 years.)

12. Male patients with partners of childbearing potential who are unwilling to use condoms
in combination with a second effective method of contraception during the trial and
for 60 days after the last administration of study treatment.

13. Patients who are inappropriate for participation in the study for other reasons in the
opinion of the investigator or sub-investigator(s)

We found this trial at
7
sites
Baltimore, Maryland 21218
(410) 516-8000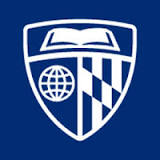 Principal Investigator: Amy DeZern, MD
Phone: 410-502-0735
Johns Hopkins The Johns Hopkins University opened in 1876, with the inauguration of its first...
Click here to add this to my saved trials

116th St and Broadway
New York, New York 10027
(212) 854-1754

Principal Investigator: Daniel Lee, MD
Phone: 212-304-5589
Columbia University In 1897, the university moved from Forty-ninth Street and Madison Avenue, where it...
Click here to add this to my saved trials

Principal Investigator: Jason Melear, MD
Phone: 281-863-4697
Click here to add this to my saved trials

Chapel Hill, North Carolina 27599
(919) 962-2211

Principal Investigator: Joshua Zeidner, MD
Phone: 984-974-8251
Univ of North Carolina Carolina's vibrant people and programs attest to the University's long-standing place...
Click here to add this to my saved trials

Principal Investigator: Roger Lyons, MD
Phone: 281-863-4697
Click here to add this to my saved trials

Principal Investigator: Habte Yimer, MD
Phone: 281-863-4697
Click here to add this to my saved trials

Vancouver, Washington 98684
Principal Investigator: David A Smith, MD
Phone: 281-863-4697
Click here to add this to my saved trials