Factor VIII Gene Therapy Study in Patients With Hemophilia A
| | |
| --- | --- |
| Status: | Recruiting |
| Conditions: | Anemia, Hematology |
| Therapuetic Areas: | Hematology |
| Healthy: | No |
| Age Range: | 18 - Any |
| Updated: | 4/4/2019 |
| Start Date: | November 7, 2018 |
| End Date: | August 30, 2025 |
| Contact: | Bayer Clinical Trials Contact |
| Email: | clinical-trials-contact@bayer.com |
| Phone: | (+) 1-888-8422937 |
A Phase 1/2 Open-label Safety and Dose-finding Study of BAY2599023 (DTX201), an Adeno-associated Virus (AAV) hu37-mediated Gene Transfer of B-domain Deleted Human Factor VIII, in Adults With Severe Hemophilia A
The purpose of this study is to determine the safety and tolerability of the factor VIII gene
transfer treatment with BAY 2599023 (DTX201) in individuals with severe hemophilia A.

Inclusion Criteria:

- Males age 18 years or older

- Confirmed diagnosis of hemophilia A as evidenced by their medical history with plasma
FVIII activity levels < 1% of normal or at screening.

- Have >150 exposure days (EDs) to FVIII concentrates (recombinant or plasma-derived).

If on prophylaxis, should be able and willing to stop prophylactic treatment at specified
time points throughout the study or If on-demand: should have had > 4 bleeding events in
the last 52 weeks

- Agree to use reliable barrier contraception

Exclusion Criteria:

- History of allergic reaction to any FVIII product

- Current evidence of measurable inhibitor against factor VIII, as assessed by the
central laboratory and/or prior history of inhibitors to FVIII protein

- Evidence of active hepatitis B or C

- Currently on antiviral therapy for hepatitis B or C

- Significant underlying liver disease

- Serological evidence of HIV-1 or HIV-2 with CD4 counts ≤200/mm*3; HIV+ and stable
participants with CD4 count >200/mm*3 and undetectable viral load are eligible to
enroll

- Detectable antibodies reactive with AAVhu37capsid

- Participant with another bleeding disorder that is different from hemophilia A (e.g.,
von Willebrand disease, hemophilia B)

- Participated in a gene transfer trial within the last 52 weeks or in a clinical trial
with an investigational product within the last 12 weeks

We found this trial at
6
sites
Ann Arbor, MI 48109Bus: -
Ann Arbor, Michigan 48109
Click here to add this to my saved trials

Click here to add this to my saved trials

1 Children's Way
Little Rock, Arkansas 72202
(501) 364-1100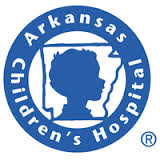 Arkansas Children's Hospital Arkansas Children's Hospital (ACH) is the only pediatric medical center in Arkansas...
Click here to add this to my saved trials

Madison, Wisconsin 53706
(608) 263-2400

University of Wisconsin-Madison In achievement and prestige, the University of Wisconsin-Madison has long been recognized...
Click here to add this to my saved trials

San Bernardino, California 92408
Click here to add this to my saved trials

Click here to add this to my saved trials