Augmenting Exposure Therapy With Self-Distancing
| | |
| --- | --- |
| Status: | Recruiting |
| Conditions: | Anxiety, Anxiety |
| Therapuetic Areas: | Psychiatry / Psychology |
| Healthy: | No |
| Age Range: | 7 - 17 |
| Updated: | 9/2/2018 |
| Start Date: | August 30, 2018 |
| End Date: | July 2020 |
| Contact: | Emily Bilek, PhD |
| Email: | ealaird@umich.edu |
| Phone: | 734-764-0245 |
Anxiety is prevalent, impairing, and costly in childhood. Evidence-based treatments for
pediatric anxiety exist; however, as many as 40-60% of youth do not demonstrate optimal
response. By identifying psychological factors that potentiate symptom severity and treatment
response, it may be possible to strengthen these factors to treat, or even prevent the
development of youth emotional disorders.

This study aims to examine whether the combination of Exposure and Self-Distancing is a
feasible, acceptable, and efficient intervention for increasing perseverance in the face of
exposures. This will be measured by child and parent report of treatment acceptability,
examination of attendance and dropout rates, as well as participant and therapist report of
participant engagement during exposures.

Inclusion Criteria:

- Parent or guardian willing to give informed consent to participate

- Children who give written or oral assent

- Ages 7 and older to under 18 years old

- Has a historical anxiety diagnosis (diagnosed within the last year either within a
clinical or clinical research setting) and have moderate or greater levels of current
anxiety symptoms

- Current or past history of elevated symptoms of depression, obsessive-compulsive
disorder and posttraumatic stress are allowable, but anxiety must be the chief
complaint

- No evidence of acute risk due to suicidal intentions or behaviors in the past 6
months.

Exclusion Criteria:

- Currently receiving cognitive behavioral therapy or any other form of psychotherapy

- Have elevated symptoms of bipolar I/II disorder, schizophrenia/schizoaffective
disorder, schizophreniform disorder, psychosis Not otherwise specified (NOS), mental
retardation, severe behavioral concerns, or autism

- History of current substance/alcohol abuse/dependence (Past history abuse is allowable
if in remission for greater than 1 year)

We found this trial at
1
site
500 S State St
Ann Arbor, Michigan 48109
(734) 764-1817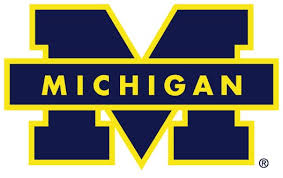 University of Michigan The University of Michigan was founded in 1817 as one of the...
Click here to add this to my saved trials