JOURNEY II XR Safety and Effectiveness PMCF
| | |
| --- | --- |
| Status: | Recruiting |
| Conditions: | Arthritis, Osteoarthritis (OA), Cardiology |
| Therapuetic Areas: | Cardiology / Vascular Diseases, Rheumatology |
| Healthy: | No |
| Age Range: | 22 - 75 |
| Updated: | 12/1/2018 |
| Start Date: | July 28, 2017 |
| End Date: | April 2029 |
| Contact: | Stacy Leake-Gardner |
| Email: | Stacy.Leake-Gardner@smith-nephew.com |
| Phone: | 901-399-5893 |
A Prospective, Multicenter, Post-Market Clinical Follow-Up Study to Evaluate the Safety and Effectiveness of the JOURNEY™ II XR Total Knee System
This study was designed to demonstrate the safety and performance of the JOURNEY II XR total
knee system by evaluating implant survival rates at 10 years using Kaplan-Meier analysis. All
participants will be implanted with the JOURNEY II XR total knee system.
Total knee arthroplasty (TKA) is considered the most beneficial and cost-effective treatment
for end-stage knee arthritis and is the most frequently performed joint replacement surgery.
TKA is also indicated for earlier osteoarthritis (OA) interventions, such as osteotomy or
unicompartmental replacement, when additional treatment is warranted. One device option
available once the decision is made to perform TKA is the JOURNEY II XR Total Knee System.
The JOURNEY II XR Total Knee System is designed to be a more "natural feeling" total knee
replacement. The goal of the JOURNEY II XR is to enable a higher level of function after
total knee replacement by relieving pain and restoring the ability to participate in active
lifestyles. The main aim of this study is to generate long-term safety and performance data
for the JOURNEY™ II XR Total Knee System. Effectiveness information such as short- and
long-term function, subject satisfaction, and quality of life will also be measured.

Inclusion Criteria:

1. require TKA due to rheumatoid arthritis, post-traumatic arthritis, osteoarthritis, or
degenerative arthritis, failed osteotomies, or failed unicompartmental replacement

2. have all cruciate and collateral ligaments intact in the index joint

3. adult patients that in the judgement of the Investigator are skeletally mature

4. be willing and able to participate in required follow-up visits at the investigational
site and to complete study procedures and questionnaires

5. consent to participate in the study by signing the IRB/EC approved informed consent
form

Exclusion Criteria:

1. have any of the following conditions in the index joint:

- Intra-articular corticosteroid therapy (or any other intra-articular therapy) in
the study knee within 3 months of study enrollment

- Significant varus or valgus deformities (>15º)

- Incomplete or insufficient tissue surrounding the knee

- Collateral ligament insufficiency

- Inadequate bone stock to support the device (e.g., severe
osteopenia/osteoporosis) or will require use of femoral and tibial stems

- History of prior TKA

2. have any of the following conditions in the contralateral joint:

- a previous TKA as a revision for a failed total or unicondylar knee arthroplasty

- a primary TKA or unicondylar knee arthroplasty that is not fully healed and
well-functioning as determined by the Investigator

3. have any of the following conditions of the hip:

- a previous contralateral or ipsilateral revision hip arthroplasty

- ipsilateral hip arthritis resulting in flexion contracture

- previously received an ipsilateral or contralateral primary total hip
arthroplasty or hip resurfacing arthroplasty that is not fully healed and
well-functioning as determined by the Investigator

4. have a diagnosis of an immunosuppressive disorder

5. have an active infection, treated or untreated, systemic or at the site of the planned
surgery

6. have conditions that may interfere with the TKA survival or outcome, including but not
limited to: Paget's disease, Charcot's disease, vascular insufficiency, muscular
atrophy, uncontrolled diabetes, renal insufficiency or neuromuscular disease

7. have a BMI > 40

8. be facing current or impending incarceration

9. have a known allergy to study device or one or more of its components

10. be pregnant or have plans to become pregnant during the course of the study

11. have, in the opinion of the Investigator, an emotional or neurological condition that
would pre-empt their ability or willingness to participate in the study including
mental illness, mental retardation, drug or alcohol abuse

12. be enrolled in another drug, biologic, or device study within 30 days of screening

13. be known to be at risk for lost to follow-up or failure to return for scheduled visits

14. during the surgery, have a cruciate ligament tibial bone island that is secured with
any fixative device (e.g. screw, plate, etc.).

We found this trial at
12
sites
Annapolis, Maryland 21401
Principal Investigator: James MacDonald, MD
Phone: 443-481-5757
Click here to add this to my saved trials

3181 Southwest Sam Jackson Park Road
Portland, Oregon 97239
503 494-8311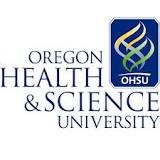 Principal Investigator: Tom Huff, MD
Phone: 503-494-2345
Oregon Health and Science University In 1887, the inaugural class of the University of Oregon...
Click here to add this to my saved trials

Principal Investigator: Mark Schinsky, MD
Phone: 630-978-3800
Click here to add this to my saved trials

Principal Investigator: Tad Gerlinger, MD
Phone: 312-432-2429
Click here to add this to my saved trials

Principal Investigator: Michael Swank, MD
Phone: 513-585-1699
Click here to add this to my saved trials

Everett, Washington 98201
Principal Investigator: William (Bill) Huang, MD
Phone: 425-261-3499
Click here to add this to my saved trials

Fort Lauderdale, Florida 33334
Principal Investigator: Martin Roche, MD
Phone: 954-229-8682
Click here to add this to my saved trials

Hamilton, New Jersey 08691
Click here to add this to my saved trials

Loma Linda, California 92354
Principal Investigator: Nirav Amin, MD
Phone: 909-558-5592
Click here to add this to my saved trials

Principal Investigator: Ran Schwarzkopf, MD
Phone: 212-460-0176
Click here to add this to my saved trials

Principal Investigator: Herbert J. Cooper, MD
Phone: 212-305-8193
Click here to add this to my saved trials

555 North Arlington Avenue
Reno, Nevada 89503
Principal Investigator: Mihael Ries, MD
Phone: 775-788-5190
Click here to add this to my saved trials