A Phase 1 Study of INCMGA00012 in Patients With Advanced Solid Tumors
| | |
| --- | --- |
| Status: | Recruiting |
| Conditions: | Cancer |
| Therapuetic Areas: | Oncology |
| Healthy: | No |
| Age Range: | 18 - Any |
| Updated: | 11/23/2018 |
| Start Date: | November 2016 |
| End Date: | July 2022 |
| Contact: | Incyte Corporation Call Center (US) |
| Email: | medinfo@incyte.com |
| Phone: | 1.855.463.3463 |
A Phase 1 Study of the Safety, Tolerability, and Pharmacokinetics of INCMGA00012 in Patients With Advanced Solid Tumors
The primary goal of this Phase 1 study is to characterize the safety and tolerability of
INCMGA00012 and establish the maximum tolerated dose (MTD) of INCMGA00012 administered on
either every two week or every four week schedules of administration among patients with
solid tumors. Pharmacokinetics, pharmacodynamics, and the anti-tumor activity of INCMGA00012
will also be assessed.

The purpose of Amendment 5 is to obtain additional safety experience at the newly defined
recommended Phase 2 dose of 500 mg every 4 weeks in patients with endometrial cancer,
specifically either microsatellite instability-high (MSI-H) or mismatch repair deficient
(dMMR). Additionally, every 3 week (Q3W) flat-dosing will be studied in an additional tumor
agnostic cohort.
This study is a Phase 1, open-label, dose escalation and cohort expansion study designed to
characterize the safety, tolerability, PK, PD, immunogenicity, and preliminary anti-tumor
activity of INCMGA00012 administered IV every 2, 3, or 4 weeks in patients with
relapsed/refractory, unresectable locally advanced or metastatic solid tumors.

In the initial phase of the study, two dose schedules will be assessed in dose escalation,
once every two weeks and once every four weeks administration of single agent INCMGA00012.
Following the establishment of an MTD, additional patients will enroll in expansion cohorts
of specific tumor types and/or INCMGA00012 dose.

The Cohort Expansion Phase will include tumor-specific cohorts, consisting of patients with
endometrial cancer (unselected [up to n = 35] and MSI-H or dMMR [up to n = 70]), cervical
cancer (up to n = 35), sarcoma (up to n = 35), non-small cell lung cancer (NSCLC) (up to n =
35), and 3 cohorts of any tumor histology (tumor-agnostic) (up to n = 15) who will receive
flat dosing: 1 cohort treated with INCMGA00012 500 mg Q4W, 1 cohort with INCMGA00012 750 mg
Q4W, and 1 cohort treated with INCMGA00012 375 mg Q3W.

Inclusion Criteria:

Histologically proven, locally advanced unresectable or metastatic solid tumors for whom no
approved therapy with demonstrated clinical benefit is available or standard treatment was
declined. Patients enrolled to Cohort H (endometrial cancer 500 mg Q4W) must have MSI-H or
dMMR endometrial cancer, as determined by a local laboratory using IHC or PCR methods and
must also have tissue (fresh or archival) available for central confirmation of diagnosis

- Expansion cohort(s): Progression during or following at least 1, and up to 5, previous
systemic therapies, consistent with the standard of care for the specific tumor type.

- Eastern Cooperative Oncology Group (ECOG) performance status of 0 or 1

- Life expectancy ≥ 12 weeks

- Measurable disease

- Acceptable laboratory parameters

Exclusion Criteria:

- Symptomatic central nervous system (CNS) metastases.

- For Cohort Expansion, patients who have previously received an immune checkpoint
inhibitor (e.g., anti-PD-L1, anti-PD-1, anti-CTLA-4) are not eligible for this study.

- Patients with any history of known or suspected autoimmune disease with the specific
exceptions of vitiligo, resolved childhood atopic dermatitis, psoriasis not requiring
systemic treatment (within the past 2 years), and patients with a history of Grave's
disease that are now euthyroid clinically and by laboratory testing.

- Treatment with any systemic anti-neoplastic therapy, or investigational therapy within
the 4 weeks prior to the initiation of study drug administration.

- Treatment with radiation therapy within 2 weeks prior to the initiation of study drug
administration.

- Clinically significant cardiovascular disease

- Clinically significant pulmonary compromise, including a requirement for supplemental
oxygen use to maintain adequate oxygenation.

- Presence of active pneumonitis or history of non-infectious pneumonitis.

- Clinically significant gastrointestinal disorders

- Evidence of active viral, bacterial, or systemic fungal infection requiring parenteral
treatment within 7 days prior to the initiation of study drug. Patients requiring any
systemic antiviral, antifungal, or antibacterial therapy for active infection must
have completed treatment no less than one week prior to the initiation of study drug

- Known history of positive testing for human immunodeficiency virus or history of
acquired immune deficiency syndrome.

- Known history of hepatitis B or hepatitis C infection or known positive test for
hepatitis B surface antigen, hepatitis B core antigen, or hepatitis C polymerase chain
reaction (PCR)

- Vaccination with any live virus vaccine within 4 weeks prior to the initiation of
study drug administration. Inactivated annual influenza vaccination is allowed

- Dementia or altered mental status that would preclude understanding and rendering of
informed consent

We found this trial at
9
sites
6550 Fannin St
Houston, Texas 77030
(713) 790-3311

Houston Methodist Hospital Houston Methodist is comprised of a leading academic medical center in the...
Click here to add this to my saved trials

9801 W. Kincey Ave
Huntersville, North Carolina 28078
704-947-6599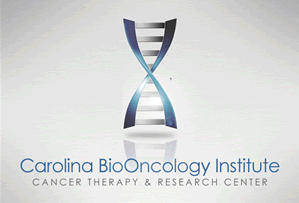 Click here to add this to my saved trials

Grand Rapids, Michigan 49503
Click here to add this to my saved trials

Click here to add this to my saved trials

New Brunswick, New Jersey 08903
Click here to add this to my saved trials

401 College Street
Richmond, Virginia 23298
Click here to add this to my saved trials

Click here to add this to my saved trials

10510 North 92nd Street
Scottsdale, Arizona 85258
Click here to add this to my saved trials

390 Victoria Street
Sydney, 02010
Click here to add this to my saved trials