Integrating Financial Management Counseling and Smoking Cessation Counseling to Reduce Health and Economic Disparities in Low-Income Immigrants
| | |
| --- | --- |
| Status: | Recruiting |
| Conditions: | Smoking Cessation |
| Therapuetic Areas: | Pulmonary / Respiratory Diseases |
| Healthy: | No |
| Age Range: | 18 - Any |
| Updated: | 11/14/2018 |
| Start Date: | September 22, 2017 |
| End Date: | April 2021 |
| Contact: | Elizabeth Vargas |
| Email: | Elizabeth.Vargas@nyumc.org |
| Phone: | 646 501 2545 |
This is a 24 month pilot project that will implement and evaluate an innovative program that
integrates financial counseling with smoking cessation counseling for low-income immigrants.
This is a two-arm randomized, wait-list control study with 610 participants total: 600
patient participants and 10 staff participants. 600 smokers will be recruited to complete a
9-week intervention that integrates financial management and smoking cessation counseling.
Participants will be randomized (300 per arm, stratified by site) to receive the intervention
immediately after enrolling (Intervention Arm) or 6 months later (Waitlist Control Arm). Both
arms will receive nicotine replacement therapy (NRT) for four weeks as part of their time in
integrative counseling. Participants will be observed at baseline, 2 months, 6 months and 12
months to assess outcomes and their satisfaction with treatment.

Inclusion Criteria:

- Smokes ≥5 cigarettes per day

- Born outside the U.S.

- Interested in receiving smoking and financial counseling

- Self-reported income below 200% of the current federal poverty level for a given
household composition

- New York City resident

- English or Spanish language

- Able to provide informed consent, and

- Does not have a representative who manages his/her funds (to ensure the participant
has the ability to manage household money). We will exclude participants who report
being pregnant or breastfeeding (unable to receive NRT).

Hospital staff participants:

- Must be current medical or non-medical provider or administrator at Bellevue Hospital
or New York University Lutheran Medical Center

Exclusion Criteria:

- We will exclude participants who report being pregnant or breastfeeding.

We found this trial at
1
site
550 1st Ave
New York, New York 10016
(212) 263-7300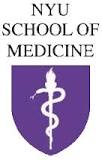 Principal Investigator: Erin Rogers, MD
Phone: 646-501-2545
New York University School of Medicine NYU School of Medicine has a proud history that...
Click here to add this to my saved trials