Music to Reduce Use of Smoking in Patients With Schizophrenia
| | |
| --- | --- |
| Status: | Recruiting |
| Conditions: | Schizophrenia, Smoking Cessation, Tobacco Consumers |
| Therapuetic Areas: | Psychiatry / Psychology, Pulmonary / Respiratory Diseases |
| Healthy: | No |
| Age Range: | 18 - Any |
| Updated: | 7/15/2018 |
| Start Date: | March 9, 2017 |
| End Date: | July 1, 2022 |
| Contact: | Emily Goldmann |
| Email: | Emily.Goldmann@nyumc.org |
| Phone: | 212 686 7500 |
The purpose of this study is to explore the impact of self-selected music listening which
targets disrupting the reward process maintaining smoking and additionally attenuating the
reward processing deficits associated with schizophrenia. Five participants with
schizophrenia/schizoaffective disorder who smoke/nicotine will participate in an individual
session of self-selected music listening for a half an hour.

Inclusion Criteria:

- clinician verification diagnosis of Schizophrenia or Schizoaffective Disorder

- smoked at least 10 cigarettes per day for the past month

- score of 4 or more on the Fagerstrom Test for Nicotine Dependence73

- psychiatric stability (e.g., no psychiatric hospitalizations within the last year, no
expectation for medication change during study participation, no active suicidal
ideation, no symptoms that interfere with ability to participate in study activities)

- the capacity to participate in the informed consent process

Exclusion Criteria:

- being medically unstable (e.g., medical condition that requires frequent medical
appointments or hospitalizations and interferes with ability to participate in study
activities)

- report active substance abuse or testing positive drug or alcohol use

- taking bupropion, varenicline, nicotine replacement products and/or involved in any
other smoking cessation treatment

- participating in any treatment or activity that includes music as a focus

- having a seizure disorder, other neurological illnesses, or a family history of
seizures

We found this trial at
1
site
550 1st Ave
New York, New York 10016
(212) 263-7300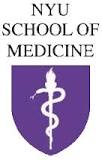 Principal Investigator: Kathleen Tracy, MD
Phone: 212-686-7500
New York University School of Medicine NYU School of Medicine has a proud history that...
Click here to add this to my saved trials