Hirschsprung Disease Genetic Study
| | |
| --- | --- |
| Status: | Recruiting |
| Healthy: | No |
| Age Range: | Any - 100 |
| Updated: | 7/21/2018 |
| Start Date: | January 2001 |
| End Date: | March 2025 |
| Contact: | Magan Trottier, MSc |
| Email: | magan.trottier@nyumc.org |
| Phone: | 212-263-8069 |
Genetic Analysis of Hirschsprung Disease
Hirschsprung disease is a genetic condition caused by lack of nerve cells in varying lengths
of the intestines. This study will investigate the complex genetic basis of the disease,
which involves multiple interacting genetic factors.
Hirschsprung disease (HSCR) is a birth defect resulting from the absence of nerve (ganglion)
cells in the gastrointestinal tract. Hirschsprung disease has a population incidence of
1/5000 live births and most often occurs as an isolated condition. However, approximately 30%
of HSCR cases are associated with other birth defects such as Down syndrome, deafness,
hypopigmentation, and congenital central hypoventilation syndrome. Hirschsprung disease is a
genetic condition with autosomal dominant, autosomal recessive, and multigenic patterns of
inheritance described.

Dr. Aravinda Chakravarti's laboratory has been investigating the genetics of Hirschsprung
disease (HSCR) for more than twenty five years. The goal of this research study is to
identify genes harboring causative HSCR mutations and to better understand the complex
inheritance of HSCR in families by whole genome mapping and sequencing studies. Specifically,
the study aims to determine the frequency with which mutations in any human gene lead to
familial and isolated forms of HSCR. Further, the study will collect clinical information and
investigate possible genotype - phenotype correlations.

Molecular analysis using markers and sequencing, and statistical analysis of these data will
be used to identify regions of human chromosomes where putative HSCR disease genes may be
located. In addition, the DNA sequence of known and/or suspected HSCR genes will be assessed
in individual patients and their family members, in search of causative HSCR susceptibility
variants and variants that may affect presentation of the disease and treatment outcomes.
Phenotypic information will include pathology, surgical, and other clinical outcomes related
to Hirschsprung disease. This study will hopefully lead to a better understanding of the
genetics of HSCR and, further down the road, improved diagnosis, treatment, and genetic
counseling.

This study asks volunteers to:

1. Complete a medical/family history questionnaire

2. Provide access to some medical records

3. Submit blood samples from the individual(s) affected with Hirschsprung disease and
his/her parents (if available)

Inclusion Criteria:

- Individuals with Hirschsprung disease and their first degree relatives (any segment
length of disease, with or without other congenital anomalies or health problems, single or
multiple affected individuals in family)

Exclusion Criteria:

- Unable or unwilling to provide sample for genetic studies

- Individual, parent, or guardian unable to comprehend and provide informed consent

We found this trial at
1
site
550 1st Ave
New York, New York 10016
(212) 263-7300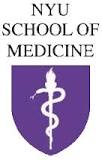 Principal Investigator: Aravinda Chakravarti, PhD
Phone: 212-263-8069
New York University School of Medicine NYU School of Medicine has a proud history that...
Click here to add this to my saved trials