Perfusion Imaging With Myocardial Contrast Echocardiography in HCM
| | |
| --- | --- |
| Status: | Completed |
| Conditions: | High Cholesterol, Cardiology, Orthopedic |
| Therapuetic Areas: | Cardiology / Vascular Diseases, Orthopedics / Podiatry |
| Healthy: | No |
| Age Range: | 19 - 80 |
| Updated: | 8/25/2018 |
| Start Date: | December 1, 2015 |
| End Date: | January 1, 2017 |
The objective of this study is to determine whether myocardial contrast echocardiography in
patients with cardiomyopathy (HCM) can detect resting hypo-perfusion due to fibrosis or
stress induced perfusion defects due to associated abnormalities in intramyocardial arteries
and the microcirculation. A secondary aim will be to determine whether abnormalities in
perfusion are associated with either severity of symptoms (chest pain and dyspnea), presence
of arrhythmias, and regional function of the septum.

Inclusion Criteria:

- Age 18-80 years

- Established diagnosis of HCM

Exclusion Criteria:

- Known history of coronary or peripheral artery disease

- History of myocardial infarction

- Pregnant or lactating females

- Hypersensitivity to any ultrasound contrast agent

- Evidence right-to-left or bi-directional intracardiac shunt

- Moderate or greater valve disease other than from HCM (systolic anterior motion of the
mitral valve)

- History of septal ablation or myectomy

- Hemodynamic instability

- Pacemaker dependent heart rhythm

We found this trial at
1
site
3181 Southwest Sam Jackson Park Road
Portland, Oregon 97239
503 494-8311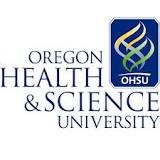 Oregon Health and Science University In 1887, the inaugural class of the University of Oregon...
Click here to add this to my saved trials