A Study of GDC-0134 to Determine Initial Safety, Tolerability, and Pharmacokinetic Parameters in Participants With Amyotrophic Lateral Sclerosis
| | |
| --- | --- |
| Status: | Recruiting |
| Conditions: | Neurology, Neurology, Neurology |
| Therapuetic Areas: | Neurology |
| Healthy: | No |
| Age Range: | 18 - Any |
| Updated: | 4/5/2019 |
| Start Date: | May 31, 2016 |
| End Date: | October 30, 2019 |
| Contact: | Reference Study ID Number: GN29823 www.roche.com/about_roche/roche_worldwide.htm |
| Email: | global-roche-genentech-trials@gene.com |
| Phone: | 888-662-6728 (U.S. and Canada) |
A Phase I, Double-Blind, Randomized, Placebo-Controlled, Multicenter, Single- and Multiple-Ascending-Dose Study to Determine Initial Safety, Tolerability, and Pharmacokinetics of GDC-0134 in Patients With Amyotrophic Lateral Sclerosis
This first-in-human, double-blind, placebo-controlled Phase I study will be conducted in
participants with amyotrophic lateral sclerosis (ALS) to explore safety, tolerability, and
pharmacokinetic (PK) properties of GDC-0134. It will include three components: a
Single-Ascending-Dose (SAD) stage, a Multiple-Ascending-Dose (MAD) stage, and an Open-Label
Safety Expansion (OSE) stage.

Inclusion Criteria:

- Male or female participants with a diagnosis of possible, laboratory-supported
probable, probable, or definite ALS according to modified El Escorial criteria

- Upright forced vital capacity of at least 50 percent (%)

- Ability to fast from food for 8 hours prior to dosing and 2 hours after dosing

Exclusion Criteria:

- Currently taking riluzole unless on a stable dose for the 3 months prior to Day -1 and
without current liver enzyme or liver function abnormalities

- Currently taking edaravone unless after completion of at least the second 14-day
drug-treatment period, as long as Day 1 occurs during a drug-free period at least 24
hours after the last edaravone dose and at least 5 days prior to the first dose of the
next cycle

- Positive for hepatitis C antibody, hepatitis B surface antigen, or human
immunodeficiency virus (HIV) antibody

- Clinically significant thrombocytopenia

- Currently taking nutritional/herbal supplements, except for over-the-counter vitamins
that are within Recommended Dietary Allowance (RDA), unless discontinued at least 7
days prior to Day −1, except upon approval of both the investigator and Sponsor

- For participants participating in a designated drug-drug interaction (DDI) cohort in
the MAD stage of the study, who require midazolam/caffeine administration: known
allergy, religious prohibition, or other condition limiting midazolam or caffeine
administration

We found this trial at
11
sites
3100 Duraleigh Rd
Raleigh, North Carolina 27612
(919) 781-2514

Wake Research Associates, LLC Wake Research is an Organization of Unified Investigational Sites working closely...
Click here to add this to my saved trials

185 Cambridge Street
Boston, Massachusetts 02114
617-724-5200

Click here to add this to my saved trials

1601 Northwest 12th Avenue
Miami, Florida 33136
(305) 243-6545

University of Miami Miller School of Medicine The University of Miami Leonard M. Miller School...
Click here to add this to my saved trials

201 Dowman Drive
Atlanta, Georgia 30322
Click here to add this to my saved trials

733 North Broadway
Baltimore, Maryland 21205
(410) 955-3182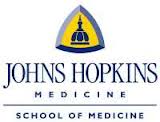 Johns Hopkins University School of Medicine Johns Hopkins Medicine (JHM), headquartered in Baltimore, Maryland, is...
Click here to add this to my saved trials

Click here to add this to my saved trials

Jacksonville, Florida 32224
Click here to add this to my saved trials

Knoxville, Tennessee 37920
Click here to add this to my saved trials

3801 Rue Université
Montreal, Quebec H3A 2B4
Click here to add this to my saved trials

100 West Gore Street
Orlando, Florida 32806
Click here to add this to my saved trials

2324 Sacramento Street
San Francisco, California 94115
Click here to add this to my saved trials