Zenith® Dissection Endovascular System in the Treatment of Patients With Aortic Dissections
| | |
| --- | --- |
| Status: | Approved for marketing |
| Conditions: | Cardiology |
| Therapuetic Areas: | Cardiology / Vascular Diseases |
| Healthy: | No |
| Age Range: | 18 - Any |
| Updated: | 1/20/2019 |
Zenith® Dissection Endovascular System in the Treatment of Patients With Acute, Complicated Type B Aortic Dissections
The Zenith® Dissection extended study is to collect confirmatory safety and effectiveness
data on the Zenith® Dissection Endovascular System in the treatment of acute, complicate Type
B aortic dissection.

Exclusion Criteria:

- < 18 years of age

- Other medical condition(e.g., cancer, congestive heart failure) that may cause the
patient to be non-compliant with the protocol, confound the results, or is associated
with limited life expectancy (i.e., < 2 years)

- Pregnant, breast-feeding, or planning on becoming pregnant within 60 months

- Unwilling to unable to comply with the follow-up schedule

- Inability or refusal to give informed consent

- Simultaneously participating in another investigative device or drug study. (The
patient must have completed the primary endpoint of any previous study at least 30
days prior to enrollment in this study)

We found this trial at
3
sites
1 Cooper Plaza
Camden, New Jersey 08103
(856) 342-2000

Cooper University Hospital Cooper University Health Care, the clinical campus of Cooper Medical School of...
Click here to add this to my saved trials

Charlottesville, Virginia 22908
Click here to add this to my saved trials

200 Lothrop St
Pittsburgh, Pennsylvania 15213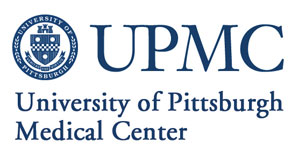 University of Pittsburgh Medical Center UPMC is one of the leading nonprofit health systems in...
Click here to add this to my saved trials