Endogenous Opioid Mechanisms for Rejection Sensitivity
| | |
| --- | --- |
| Status: | Recruiting |
| Conditions: | Neurology |
| Therapuetic Areas: | Neurology |
| Healthy: | No |
| Age Range: | 18 - 25 |
| Updated: | 1/3/2018 |
| Start Date: | August 2016 |
| End Date: | June 2020 |
| Contact: | Kristen Villalobos, BS |
| Email: | umconnectstudy@umich.edu |
| Phone: | (734) 232-0433 |
This project hypothesizes that the brain's opioid system determines rejection sensitivity, a
personality trait that is a vulnerability factor and feature of several psychiatric
disorders. This project will use positron emission tomography to measure the brain's opioid
response to social rejection and acceptance in a nonclinical population with varying levels
of rejection sensitivity. The results will provide the first major step towards understanding
a neurotransmitter mechanism for rejection sensitivity, allowing for further investigation
into predicting and treating its associated disorders.

Inclusion Criteria:

- Men and women age 18-25 (inclusive)

- Right-handed

- Native English speaker

- Not currently in a romantic relationship

- Willing and able to participate in a PET scan

Exclusion Criteria:

- Not on hormonal birth control

- Not pregnant

- Consume less than 5 cigarettes per week and less than 14 alcoholic drinks per week, on
average

- No use of recreational or street drugs in the past two years (e.g. marijuana)

- Willing to abstain from alcohol and/or tobacco for 48 hours

- No major untreated medical problems

- Never diagnosed with a psychiatric or neurological disorder

- Potential problems with having an MRI scan (claustrophobia, metal objects, etc.)

We found this trial at
1
site
500 S State St
Ann Arbor, Michigan 48109
(734) 764-1817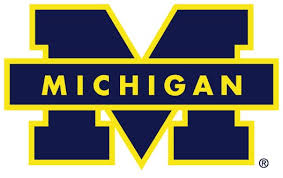 University of Michigan The University of Michigan was founded in 1817 as one of the...
Click here to add this to my saved trials