Longitudinal Evaluation of Taxane Induced Neuropathy in Early Stage Breast Cancer
| | |
| --- | --- |
| Status: | Recruiting |
| Conditions: | Breast Cancer, Cancer |
| Therapuetic Areas: | Oncology |
| Healthy: | No |
| Age Range: | 18 - Any |
| Updated: | 8/5/2018 |
| Start Date: | September 25, 2013 |
| End Date: | December 31, 2019 |
| Contact: | Ohio State University Comprehensive Cancer Center |
| Email: | OSUCCCClinicaltrials@osumc.edu |
Longitudinal Evaluation of Taxane induced neuropathy in early stage breast cancer.
A study assessing the feasibility of evaluating neuropathy symptoms prospectively using
testing of gate and balance parameters.

Inclusion criteria

- Patients (men and women) diagnosed with breast cancer stages I-III initiating first
line adjuvant or neoadjuvant therapy with paclitaxel or docetaxel

- Ability to understand and the willingness to sign a written informed consent document.

- Patients with functional limitations due to musculoskeletal conditions can be
included, because these conditions are known to remain stable over the relatively
short duration of the study.

- Concurrent standard and investigational agents are permissible with the standard
chemotherapy drugs.

Exclusion Criteria

- Prior known chemotherapy or targeted therapy (for breast cancer or other malignancies
that is known to be associated with neuropathy in the last 12 months(platinum therapy,
bortezomib, vinblastine, etc.)

- Prior taxane exposure at any time

- Preexisting known diagnosis of any type of neuropathy prior to start of paclitaxel or
docetaxel chemotherapy

- Pregnant or nursing women.

- Unable to give informed consent.

- Preexisting lower extremity amputation

- Inability to walk or stand without assistance due to any condition

- Neuropathic pain medications prior to start of study including gabapentin, pregabalin,
amytriptyline, and duloxetine (but initiation of neuropathic pain medications during
treatment are permissible)

- Patients needing ambulatory assist devices

- Back or lower extremity surgery in the last 6 months

- Back or lower extremity surgery at any timepoint that interferes with gait and balance
per patient or provider report

We found this trial at
1
site
410 W 10th Ave
Columbus, Ohio 43210
(614) 293-8652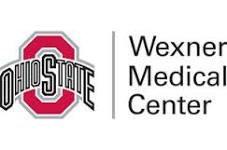 Principal Investigator: Maryam Lustberg, MD, MPH
Phone: 614-293-8858
The Ohio State University, Wexner Medical Center Located in Columbus, The Ohio State University Wexner...
Click here to add this to my saved trials