Anti-IL-1 Treatment in Children Diabetic Keto-Acidosis (DKA) at Diagnosis of Type 1 Diabetes
| | |
| --- | --- |
| Status: | Recruiting |
| Conditions: | Diabetes |
| Therapuetic Areas: | Endocrinology |
| Healthy: | No |
| Age Range: | 8 - 18 |
| Updated: | 4/22/2016 |
| Start Date: | March 2012 |
| End Date: | December 2016 |
| Contact: | Arleta Rewers, MD, Phd |
| Email: | arleta.rewers@childrenscolorado.org |
| Phone: | 303-725-2576 |
Anti-IL-1 Treatment in Children Diabetic Keto-Acidosis (DKA) at Diagnosis of Type 1 Diabetes.
This is a randomized, double-blind, placebo-controlled phase 2 study. Specific aim is to
evaluate feasibility and safety of anti-IL-1 (interleukin 1) treatment in the course of
standard therapy for diabetic ketoacidosis in children and its effect on intracranial
pressure.
Anakinra is a fully human IL-1ra (interleukin 1 receptor agonist) licensed in 2001 by FDA
for the treatment of rheumatoid arthritis. It competitively binds to the IL-1 receptor, thus
blocking IL-1 signaling. It is a short-acting agent that requires daily subcutaneous
administration at 1-2 mg/kg, maximum 100 mg/dose. It has been effective in lowering HbA1c
(glycated haemoglobin) in T2D (type 2 diabetes) and a randomized trial of anakinra in recent
onset T1D (type 1 diabetes) is underway in Europe. Overall, anakinra has been used in adults
and children with a good safety record, for more than 10 years. Infrequent side effects
include infections, neutropenia, nausea, diarrhea, cardiopulmonary arrest, influenza-like
symptoms, and production of anti-anakinra antibodies.

Study Design: A double-blinded placebo-controlled RCT (randomized controlled trial) with 2:1
allocation (14 active treatment vs. 7 placebo). Anakinra treatment will be given as a bolus
of 2 mg/kg infused intravenously over 30 minutes followed by infusion of 2 mg/kg/hour for 4
hours immediately after confirmation of the diagnosis of DKA (diabetic keto-acidosis) and
when laboratory safety parameters are available (CBC (complete blood count) and pregnancy
test) and after a consent is obtained. Primary outcomes: Safety and tolerability of
anti-IL-1 treatment (anakinra) during the initial 24 hr period of DKA treatment. Secondary
outcomes: Optic nerve sheath diameter (cut-off to define cerebral edema: 4.5 mm); Changes in
cytokines levels during the treatment with anakinra.

Inclusion Criteria:

- Age 8-18 years at diagnosis of type 1 diabetes

- Diabetic ketoacidosis with:

- plasma glucose concentration >300 mg/dl,

- venous pH <7.30 or

- serum bicarbonate concentration <15 mmol/L, and

- ketones in urine or serum

- Hematology:

- WBC >3000 x 109/L;

- platelets >100,000 x 109/L;

- hemoglobin >10.0 g/dL

- Negative blood pregnancy test in females.

Exclusion Criteria:

- Children with underlying disorders, including:

- active autoimmune or immune deficiency disorder other than type 1 diabetes,

- malignancy,

- organ transplant,

- any condition requiring chronic corticosteroid use

- Previous immunotherapy to prevent type 1 diabetes

- Current or prior infection with HIV, hepatitis B or hepatitis C assessed by history

- Patients who present with DKA concomitant with alcohol or drug use,

- Head trauma,

- Meningitis or other conditions which might affect neurological function

- Renal failure

- Any condition, medical or otherwise that would, in the opinion of the investigator,
prevent complete participation in the study, or that would pose a significant hazard
to the subject's participation

- Patients with a history of known hypersensitivity to:

- E coli-derived proteins,

- anakinra, or

- any components of the investigational drug product

We found this trial at
2
sites
13001 E 17th Pl
Aurora, Colorado 80045
(303) 724-5000

University of Colorado Anschutz Medical Campus Located in the Denver metro area near the Rocky...
Click here to add this to my saved trials

13123 E 16th Ave
Aurora, Colorado 80045
(720) 777-1234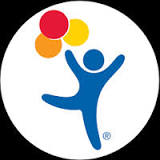 Children's Hospital Colorado At Children's Hospital Colorado, we see more, treat more and heal more...
Click here to add this to my saved trials