Molecular Determinants Affecting Fluoro-L-thymidine (FLT) Positron Emission Tomography (PET) in Rectal Cancer
| | |
| --- | --- |
| Status: | Completed |
| Conditions: | Colorectal Cancer, Cancer |
| Therapuetic Areas: | Oncology |
| Healthy: | No |
| Age Range: | 18 - Any |
| Updated: | 4/21/2016 |
| Start Date: | March 2010 |
| End Date: | July 2013 |
The purpose of this study is to determine if positron emission tomography (PET) imaging with
an imaging agent called 18F-fluorodeoxythymidine([18F]-FLT) will allow investigators to
measure how well tumor(s) respond to treatment without taking a tissue sample (biopsy).
Additionally, the investigators want to determine if it is possible to predict how well
tumor(s) might respond to treatment with [18F]-FLT PET imaging.

Inclusion Criteria:

- Subjects with known rectal cancer.

- Subjects must have signed an approved consent form.

- Subjects must be 18 years of age or older.

Exclusion Criteria:

- Children less than 18 are excluded.

- Pregnant women and women who are breast feeding will be excluded from this study. A
serum beta HCG will also be performed for each pre-menopausal female subject.

- Patients who are acutely ill who are deemed by their treating physician as not
suitable candidates for this study

We found this trial at
1
site
2220 Pierce Ave
Nashville, Tennessee 37232
615-936-8422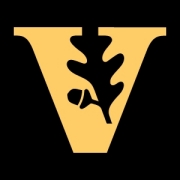 Vanderbilt-Ingram Cancer Center The Vanderbilt-Ingram Cancer Center, located in Nashville, Tenn., brings together the clinical...
Click here to add this to my saved trials