Vital Prospects Clinical Research Institute, P.C.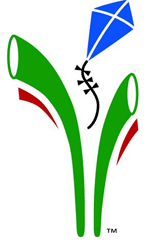 Vital Prospects Clinical Research Institute, P.C. is a dedicated research center located in Tulsa, OK in the Saint Francis Health System complex. Founded in 2007, we have become a premier research center for the Tulsa area. We are committed to promoting patient care through the research of innovative therapies. We serve as an educational resource for patients as well as health care professionals.
Beginning in 2007, Vital Prospects Clinical Research Institute, P.C. has conducted several clinical studies and plans expand to conduct phase II, III, and IV clinical studies in a variety of therapeutic areas including:
Asthma
Allergy
Sinusitis
COPD
Pulmonary
Pharmacokinetic and pulmonary deposition studies.
Medical devices
Family medicine
General internal medicine
Iftikhar Hussain, M.D.
Certified Clinical Investigator by ACRP and APPI,
Board certified Internal Medicine and Allergy & Immunology.
Jahangir Khan, M.D.
GCP certified by ACRP
Board certified Family Medicine
Our professional, friendly staff makes a study at Vital Prospects Clinical Research Institute, P.C. a positive experience for research volunteer and sponsor alike. Our commitment to quality is reflected by:
Qualified Investigators
Two research coordinators with 10 combined years of experience in the medical field
Full-time Regulatory/Quality Assurance Manager
Focus on patient care and education
Strict adherence to Good Clinical Practices and ICH Guidelines
Speedy resolution of administrative and regulatory matters
Accurate completion of case report forms, experience with remote data entry and electronic data capture (EDC)
Experience using local and centralized labs
Affiliated with a private medical practice of a board-certified internist specializing in allergy, asthma, and immunology. Vital Prospects Clinical Research Institute, P.C. is located in the Tulsa, OK. We have a population in of 897,752 in the Tulsa Metropolitan Statistical Area. In 2006, the racial makeup of the city was 70.09% Caucasian, 15.47% African American, 4.72% Native American, 1.82% Asian, 0.05% Pacific Islander, 3.45% from other races, and 4.40% from two or more races. Hispanic or Latino persons of any race formed at least 7.15% of the population with possibly more unregistered persons living within the city. The Clinical Research Center has both pediatric and adult patients in our database. Our center specializes in phase II-IV studies with special interest in respiratory diseases or various allergic conditions. Our center is proud of its many, diversified subjects from Indian Reservations, Tulsa County and other Oklahoma counties who are interested in participating in our studies.
Cardiology/Vascular Diseases
Endocrinology
Gastroenterology
Hematology
Immunology/Infectious Diseases
Ophthalmology
Otolaryngology
Pharmacology/Toxicology
Psychiatry/Psychology
Pulmonary/Respiratory Diseases
Rheumatology

Our research facilities in Tulsa offer the following features:
Dedicated workstations to accommodate monitor visits.
Capability to easily accommodate extended patient stays up to 12 hours, including IV infusion studies.
Extensive experience with pulmonary function testing including bronchoprovocation studies (using exercise, histamine, methacholine, or antigen).
Daily pollen counts are available for allergy studies. We have high pollen counts of mountain cedar, grasses, ragweed and molds.
Access to expanded radiology services including CT scan and bone densitometry diagnostic studies.
Cold centrifuge available for laboratory sample processing as well as freezer for laboratory sample storage at -20°C or -80°C for pharmacokinetic studies (PK).
Dry ice available to ship samples to central labs.
ECG available on site in addition to experience in ambulatory Holter monitoring.
Secured drug/device storage.
Ability to use central IRB services.
Emergency cart with all life-saving medications available onsite.
Connected to St. Francis ER by walkway.
Class 6.2 compliance certified for IATA, DOT and USPS.
Electronic Medical Records for easy access to medical monitors.
Our electronic database is used to select a specific study population by demographic, disease, and medications criteria.
We specialize in minority groups and hard to enroll trails recruitment.
Iftikhar Hussain
President
Vital Prospects Clinical Research Institute, P.C.
6565 S. Yale Ave. Suite: 209
Tulsa, OK 74136-8303
USA
918-392-4550
918-392-4551 (fax)
iftikhar.hussain@aaicenter.net
www.aaicenter.net



We've found
12 trials
at this facility