Cancer Care Associates - Norman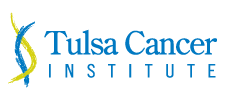 Now under the new name of Tulsa Cancer Institute, our specialists have been providing cancer care services to Oklahomans since 1972. Tulsa Cancer Institute is a physician-owned group practice with 23 blood and cancer specialists and more than 200 nurses and associates in northeastern Oklahoma. This specialty medical practice provides superior multidisciplinary care for patients with cancer and other blood disorders. We remain active in clinical research trials, strive to implement the latest technologies, and provide a continuum of care and support with our patients' best interest in mind. We boast some of the best cancer specialists in the region and offer a customized care plan for each and every patient. We focus on recovery and a long and healthy future for our patients.
As we march into our 41st year in the fight against cancer, we are improving our organization with new physicians and specialties, new technologies and new facilities while maintaining our mission for our patients and their families, providing information, hope, comfort and treatment. We are proud to continue basing our specialty group practice on clinical excellence, customer service, mutual respect, stewardship of medical resources, and scientific discovery.
We've found
3 trials
at this facility
Breast Cancer Clinical Trial
Tamoxifen Citrate in Treating Patients With Metastatic or Recurrent Breast Cancer
Status:
Enrolling, Phase II
Updated:
12/6/2012
Click here to add this to my saved trials

Click here to add this to my saved trials

Breast Cancer Clinical Trial
S1207 Hormone Therapy With or Without Everolimus in Treating Patients With Breast Cancer
Status:
Enrolling, Phase III
Updated:
12/31/1969
Click here to add this to my saved trials