Lake University Ireland Cancer Center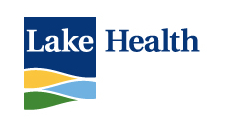 Lake Health is a private, not-for-profit leader in community health care in Northeast Ohio. In fact, providing progressive, compassionate health care to everyone in and around Lake County has been both our mission and our vision since 1902.
Rather than focusing on episodes of care, we provide a lifetime of health and wellness, embracing a philosophy of patient and family-centered care.
As the largest private employer in Lake County, Lake Health offers a progressive work environment that includes an attractive benefits package. If you're interested in a career at Lake Health, check out our job opportunities. We also provide a variety of volunteer opportunities for men, women, and teens.
Lake Health has been an integral part of the community for over 100 years. Our programs, services, and facilities–which focus on your needs–reflect our commitment to Lake County and surrounding communities.
We've found
30 trials
at this facility