Columbus Clinical Research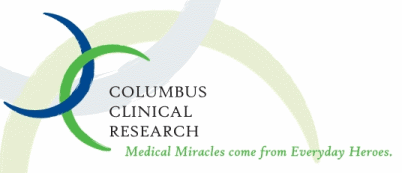 A leader in the field of clinical trials, Columbus Clinical Research has conducted phase I, II, III, and IV clinical studies with over 55 different pharmaceutical companies and clinical research organizations—giving thousands of Columbus citizens the opportunity to participate in clinical trials and research.
Our research center has been conducting phase I-IV trials since 2006. We have worked on nearly 80 clinical trials with numerous pharmaceutical companies including:
MedPace
Novartis
Pfizer
Merck
Purdue
Takeda
Premier Research
Sanofi Aventis
GlaxoSmith Klein
Pozen
Bayer
Forest
Schering Plough
Wyeth
Our areas of research have included the following:
Osteoarthritis
Chronic Obstructive Pulmonary Disease (COPD)
Hypercholesterolemia
Diabetes
Hypertension
Chronic Pain
Rheumatoid Arthritis
Sleep
Alzheimers
Gout
Obesity
Womens Health
Sexual Dysfunction
Asthma
DR. SAMIR ARORA
Dr. Arora went to medical school in Manipal, India. He then did his residency at Hamot Medical Center in Erie PA. During his residency he worked on multiple original research studies one of those on breast feeding received national attention garnering interviews on major networks and newspapers. Since then Dr. Arora has been involved in clinical research acting as principle investigator or sub investigator on over 100 studies. He holds the prestigious CPI designation by the ACRP. He is the president and medical director of Columbus Clinical Research and is actively involved in the running of the company.
Columbus Clinical Research has a staff of 5 full time Clinical Research Coordinators, 3 full time Research Assistants, A Patient Recruitment Team, Data Entry Coordinator and a Budgets and Regulatory Specialist. All Staff are trained in GCP's and hold CITI and IATA certifications.
Cardiology/Vascular Diseases
Endocrinology
Gastroenterology
Immunology/Infectious Diseases
Musculoskeletal
Nephrology/Urology
Neurology
Pulmonary/Respiratory Diseases
Rheumatology

CCR provides outpatient services in a modern 3,000 square foot facility. We have climate-controlled, secure drug storage rooms, dedicated monitor rooms with high speed broadband internet connection for remote data entry (RDE) access, on-site long-term storage, conference room, lobby waiting area, six exam rooms, equipped kitchen, and free parking. A referring hospital, x-ray facility and endoscopy facility are all nearby. Our location is very well-situated, right off of I-270 and Broad Street, only minutes from the Columbus Airport, with plenty of available free parking. The site is also on main bus lines.
Other important features include:
Minus 80° freezer
Minus 20° freezer
Refrigerated Centrifuges
Regular centrifuge
Six exam rooms
Two dedicated monitor rooms
Two large conference rooms
Patient lounge with TV and computer internet access
Amanda McLellan, CCRC
Site Operations Manager
Columbus Clinical Research
99 N. Brice Rd Suite 260
Columbus, OH 43213
USA
614-501-6164
614-501-6165 (fax)
amclellan@columbusclinical.com
www.columbusclinical.com/



We've found
1 trials
at this facility
Chronic Idiopathic Constipation Clinical Trial
A Multicenter, Double-Blind, Randomized, Placebo-Controlled, 12-Week, Dose-Range-Finding Trial of YKP10811 Capsules Administered Once Daily to Subjects With Chronic Idiopathic Constipation
Status:
Enrolling, Phase II
Updated:
4/25/2014
Click here to add this to my saved trials