Lyndhurst Clinical Research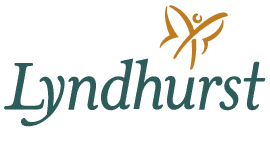 Lyndhurst Clinical Research is a division of Lyndhurst Gynecologic Associates which has been providing quality healthcare to the women of the Piedmont, North Carolina since 1973. Lyndhurst is a leader in women's health care for the state of North Carolina. The clinical research division, since its start in 1994, has conducted over 100 phase I-IV trials with over 50 pharmaceutical companies and CRO's. Most trials are filled with patients from the practice database of over 35,000, but advertising is also accomplished smoothly with our dedicated recruitment staff.
Mission Statement:
To advance medical science by efficiently conducting clinical trials of improving quality which exceed the expectations of our patients and sponsors.
Gynecology-dysfunctional uterine bleeding, heavy uterine bleeding/menorrhagia, uterine fibroids, dysmenorrhea, endometriosis, cervical dysplasia, CIN 2/3, PMS/PMDD, female sexual arousal disorder, hypoactive sexual desire disorder, anemia, polycystic ovarian syndrome (pcos), post menopausal hot flushes, and insomnia.
Urogynecology-stress urinary incontinence, overactive bladder, interstitial cystitis, painful bladder syndrome, urinary urge incontinence.
Contraception-oral contraceptive pills, transdermal contraceptive patches, hormonal injections, IUD, vaginal rings, implanted hormonal contraception.
Obstetrics-antepartum and postpartum studies, Rh isoimmunization, postpartum endometritis, cervical ripening, labor induction, pre-term delivery-treatment/prevention, pk's in healthy pregnant women, pregnancy induced hypertension, anemia and infertility.
Infections-post partum/post operative infections, vulvovaginal candidiasis, urinary tract infections, human papilloma virus (hpv), bacterial vaginosis (bv), genital herpes (hsv), condyloma (genital warts), acute pelvic infections, skin/soft tissue infections.
Primary Care-hypertension, thyroid disorders, irritable bowel syndrome, insomia, hyperlipidemia-treatment/prevention, chronic constipation, dyspepsia, osteopenia, osteoporosis, anemia.
Device trials
Vaccine Trials
Drug Delivery Technology
Consumer products
Lyndhurst Clinical Research Investigators have been conducting clinical trials since 1994 and have experience in all areas of women's health clinical trials, from attending FDA meetings and serving on DSMBs to overseeing large trials with up to 1,500 subjects. Our Principal Investigators are Board Certified, actively practicing OB/GYNs who dedicate 50% of their weekly schedule to the research activities of the site.
Both of our Principal Investigators have received and maintained certification through the ACRP.
Site PI's are:
Robert Lamar Parker Jr, MD, FACOG, CPI
Melvin H. Seid, MD, FACOG, CPI
Site Sub-I's are:
Bradley E. Jacobs, MD
W. Michael Lindel, MD
Jacqueline H. Mims, MD
Harold C. Pollard, III, MD
Stacee E. Reynolds, MD
Scott Washburn, MD
Laurie P. Cox, FNP-C
Jill T. Young, FNP-C
Deborah F. Zimmermann, PA-C
The Clinical Research staff includes highly qualified research professionals with over 15 years of experience:
Capabilities/Continuing Education: All coordinators obtain Certified Clinical Research Coordinator status, and have current IATA certification, CITI training and ongoing GCP/ICH training. All coordinators obtain hospital privileges at Forsyth Medical Center for in-patient studies, and share call 24/7 for cohesive care of study participants. Coordinators cross train to provide ample coverage of protocols. Among the qualifications our team possesses are: Administer injections, perform IV infusions, bladder instillations, conduct specialized lab processing and PK collection/processing, handling of live vaccines and electroporation.
Regulatory Staff: Our regulatory staff is dedicated to maintaining strict adherence to the protocol and overseeing quality control, site inspections, routine monitoring visits and rapid start up of new protocols. We work with both local and central IRBs.
Recruitment coordinators: Our recruitment coordinators conduct database searches, efficiently handle calls from interested study participants and create and place IRB approved advertising and newsletters.
Our site is located in an urban setting but serves several nearby rural communities with a total patient population of >500,000. 75% caucasian, 17% african american, 7% latino, and 1% other.
Women age 18- 24=31%, age 25-44=31%, age 45-64=23% and over age 65=15%.
Endocrinology
Gastroenterology
Hematology
Immunology/Infectious Diseases
Nephrology/Urology
Obstetrics/Gynecology

Our site offers outpatient and inpatient facilities, on site accommodations for overnight patient stays and large patient waiting room with television and refreshments.
We have 21 patient exam/treatment rooms and specialized equipment specifically for research participants.
We are an Institutional Biosafety Committee (IBC) with a Biosafety Lab level 2 status.
Specialized equipment:
T-1 internet access
Restricted access, locked, humidity/ temperature controlled/monitored drug storage.
Locked, limited access: refrigerator, -20c non frost free freezer and -70c non frost free freezer.
Centrifuges: refrigerated, frozen, speed variable.
Liquid nitrogen cryopreservation, daily dry ice pick up.
ECG machines, GE Lunar DEXA bone densitometer, GE Voluson 3d/4d high resolution ultrasound machines, multichannel urodynamics, pelvic floor biofeedback system.
Office hysteroscopy, colposcopy, leep, ovulation induction, intrauterine insemination, endometrial ablation, thermachoice, and essure.
Our site is easily accessible by public transportation and is located about 30 minutes from Piedmont Triad International Airport.
Our site has 3 spacious and private monitoring rooms with phone, and wifi connection to our T1 line, located in close proximity to a copier and fax.
Tracy P. Crafford, CMA, CCRC
Coordinator of Clinical Research Operations
Lyndhurst Clinical Research
2927 Lyndhurst Avenue
Winston-Salem, NC 27103
USA
336 354-1076
336 354-1154 (fax)
research@lyndhurstgyn.com
www.lyndhurstgyn.yourmd.com/



We've found
1 trials
at this facility
Click here to add this to my saved trials