Mission Hospital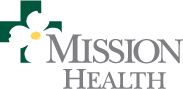 Mission Hospital, the flagship hospital of Mission Health, has been committed to improving your health as well as that of your family, friends and neighbors since 1885.
Based in Asheville, N.C., Mission Hospital is a not-for-profit hospital that serves as the regional referral center for tertiary and quaternary care in western North Carolina and the surrounding region. Mission Hospital houses the region's only dedicated Level II trauma center and children's hospital. Mission Hospital is licensed for 795 beds and employs approximately 6,800 people, including more than 1,800 RNs.
Mission Hospital is recognized as a nationally recognized leader. Mission Hospital was ranked as one of the nation's Top 100 Hospitals by Truven Health Analytics for a record five consecutive years, and named as one of the "100 Great Hospitals in America" by Becker's Hospital Review.
Though firmly rooted in western North Carolina, our learning and expertise is drawn from global resources, ensuring we're in tune with the very best health care standards the world has to offer. Our team strives to ensure the desired outcome for each and every patient without harm, without waste, and with a great experience. This relentless focus fuels our people, our technology, our delivery methods, and the benchmarks that have helped us achieve world-class standards.
We've found
3 trials
at this facility
Click here to add this to my saved trials

Oncology Clinical Trial
Bortezomib and Combination Chemotherapy in Treating Young Patients With Relapsed Acute Lymphoblastic Leukemia or Lymphoblastic Lymphoma
Status:
Enrolling, Phase II
Updated:
10/7/2013
Click here to add this to my saved trials

Click here to add this to my saved trials