Fox Chase Cancer Center at Virtua Memorial Hospital of Burlington County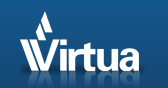 Virtua Memorial is a 383-bed, full-service regional medical center in Mount Holly, NJ. Renowned for its expertise in advanced surgical and medical care, Virtua Memorial brings world-class care to patients across the region. During an emergency, Virtua Memorial is the only full-service hospital - with maternity care - in Burlington County that offers a full spectrum of medical options.
Specialty programs include stroke care, maternal/child health services, orthopedics, spine, cardiology and more.
Virtua Memorial has also been recognized by Medicare as a National Best Practice Hospital for the treatment of pneumonia patients and for excellence in the prevention of surgical infections.
We've found
4 trials
at this facility