Englewood Hospital and Medical Center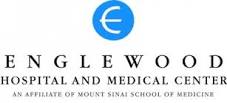 Englewood Hospital was incorporated in 1888 as a non-profit, non-sectarian voluntary health care facility devoted to "the care, maintenance and cure of the sick, the injured and the infirm." It officially opened its doors on June 14, 1890 in a 12 bed wooden building on a three-acre tract of land on Engle Street. 


Englewood Hospital and Medical Center provides patients with the highest level of compassionate care through a broad range of state-of-the-art clinical programs and the most advanced treatments and diagnostic services. It is renowned for its bloodless medicine and surgery program, cardiac and vascular programs and its leadership in breast care, oncology and joint replacement services. 


Through its affiliation with the Mount Sinai School of Medicine and the Mount Sinai Consortium for Graduate Medical Education, this thriving, acute-care and community teaching hospital trains medical residents in a variety of disciplines, including internal medicine, critical care medicine, surgery, pediatrics, podiatry, and pathology. Englewood Hospital is home to a Vascular Fellowship Program that has trained a generation of world-class vascular surgeons.
Additionally, many members of the medical staff at Englewood Hospital serve as faculty members at Mount Sinai. Englewood Hospital has earned numerous accreditations from the Joint Commission and other organizations and is among the six percent of hospitals nationwide honored with the prestigious Magnet nursing award, a distinction that has been earned three times by its nursing staff.
We've found
27 trials
at this facility