New Hampshire Oncology - Hematology, PA - Hooksett
200 Technology Drive
Hooksett, New Hampshire 03106
603-622-6484
http://www.nhoh.com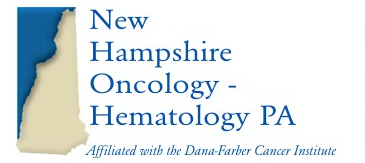 New Hampshire Oncology-Hematology, PA (NHOH) was founded in 1976 by Dr. A. Collier Smyth. Trained at the renowned National Cancer Institute, Dr. Smyth was the first board-certified oncologist in community practice in New Hampshire. His vision was to bring world-class oncology and hematology care to New Hampshire. NHOH has remained dedicated to that vision of excellence, innovation and research-driven advances in medical care. As an example, in 2007 NHOH earned national recognition as one of only 10 community oncology practices in the country to be honored with the Clinical Trial Participation Award presented by the American Society of Clinical Oncology. Every member of our team is committed to leading the way to bring the most progressive and effective treatments to our patients right here, in their own communities.


The task of caring for people with serious and complex illnesses cannot be accomplished by any individual alone; it requires a team working together. Today our team consists of more than 100 staff members including 9 board-certified or board-eligible oncologists/hematologists, a board-certified internist who is NHOH's hospitalist, physician assistants, certified oncology nurses, clinical pharmacists and pharmacy technicians. Visit the Staff section of our website for an introduction to many of these dedicated health-care professionals.
Our Hooksett office is a private practice-based medical oncology office, serving patients in the greater-Manchester area. In-patient and out-patient hospital services are provided as needed at Elliot Hospital and Catholic Medical Center. Elliot Hospital employees provide laboratory services in our office. All of the physicians, physician assistants, nurses and administrative staff are employed by NHOH.
We've found
25 trials
at this facility