Central Care Cancer Center at Carrie J. Babb Cancer Center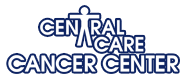 Cancer treatment often requires a multi-disciplinary approach, which includes chemotherapy and radiation therapy. Everyone at Central Care Cancer Center plays an important role as an active team member. This team-oriented approach is the key to ensuring optimum patient care.
Central Care Cancer Center works with a number of other healthcare professionals while you are undergoing your treatment to provide comprehensive support services. All laboratory and radiology needs are provided by referring clinics or at the local hospital. These specialists ensure that all of your physical, psychological and financial needs are met during your treatment.
We've found
8 trials
at this facility