Ridgeview Medical Center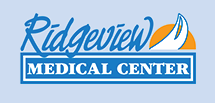 Ridgeview Medical Center is an independent, nonprofit, regional health care system located just 35 minutes west of Minneapolis on Highway 5. Its network includes two hospitals—located in Waconia and Arlington—a multitude of primary and specialty care clinics, emergency services and specialty programs, and Two Twelve Medical Center in Chaska—a free-standing 24/7 emergency and urgent care facility with multispecialty clinics and services.
Ridgeview Medical Center has a well-earned reputation for clinical excellence and compassionate care, with many past patients positively remarking on the high quality experience they received while at our clinics. We are dedicated to providing the best health care in Minnesota through the use of state-of-the-art technology, cutting-edge techniques, experienced specialists and personalized patient care.
We've found
79 trials
at this facility