HealthEast Cancer Care at St. John's Hospital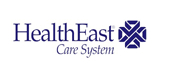 From the moment patients and visitors walk into St. John's, they experience our warm, inviting atmosphere and the caring, personal services offered by our staff. As a community hospital, patients trust the hospital to provide advanced treatments and services with a caring, personal touch.
State-of-the-art technology, combined with the expertise of our specialists, nurses and staff, contribute to our innovative healing environment and personal, compassionate health care delivery.
Creating the best patient experience is a priority at St. John's. Patient rooms are private and specially designed to enhance recovery by providing dignity in a healing environment.
To meet the needs of our growing community, St. John's Hospital provides innovative technologies and services such as the intensivist program (on-site critical care physician specialists) and 24-hour in-house obstetrics coverage.
We've found
5 trials
at this facility