CCOP - Michigan Cancer Research Consortium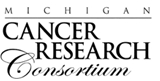 The Community Clinical Oncology Program (CCOP) is a comprehensive clinical trials network for distributing the latest cancer prevention, control, symptom management and treatment findings to the community. Created in 1983 by the National Cancer Institute (NCI), the 47 currently funded CCOPs represent 340 hospitals and 2,900 physicians across the country, the District of Columbia and Puerto Rico. CCOPs work collaboratively with medical centers, medical oncologists, radiation oncologists, surgeons and other specialists to provide patients access to quality clinical trials. Participation is limited to medical centers that have met the highest standards of excellence in conducting cancer clinical trials.
The mission of the CCOP Program is to link patients in their communities with leading clinical cooperative groups and large cancer treatment centers located throughout the United States and Canada. These links provide state-of-the-art cancer treatments that can now be offered through your community hospitals.
We've found
7 trials
at this facility