Union Hospital of Cecil County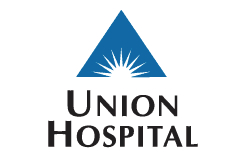 Union Hospital is an award-winning, full-service community hospital located in Elkton, Maryland. Nationally recognized for clinical excellence in the treatment and prevention of disease, our 122-bed, not-for-profit hospital is dedicated to providing superior, personalized, quality health care to our neighbors, families and friends.
Our mission is to enhance the health and well-being of residents in Cecil County and neighboring communities. Our services combine the latest technology with the warm, personal touch you'd expect from a community hospital. You'll find us in the community as well—offering doctors, imaging, physical therapy and other services to help people stay well. Serving the residents of Cecil County and the neighboring communities in Delaware and southern Pennsylvania for more than 100 years, we've made it a priority to remain committed to the high quality of care that we've been known for since 1908.
Our growth is one example of how much we continue to respond to the needs of our community. Today, 1000 staff members and 260 physicians offer outpatient, surgical and emergency services, as well as comprehensive health education programs. Our six operating rooms host an average of 20 procedures a day.
Our inpatient tower offers important physical expansions and improvements in patient care. Features include advanced technology and telemetry, electronically controlled window frosting for patient privacy, decentralized nurses' stations for close patient monitoring, separate bathroom facilities for each patient, and additional space to make families and visitors more comfortable.
We've found
8 trials
at this facility