Kansas City CCOP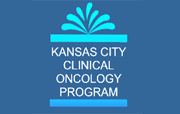 The Kansas City Clinical Oncology Program (KCCOP) is a 501(c)(3) not-for-profit organization that was initially organized in 1983, in response to the NCI request for the formation of community-based programs committed to the implementation of cancer prevention and treatment trials sponsored by the NCI. The specific goals of the KCCOP are:
• To provide the community, our hospitals, and physicians access to NCI-sponsored cancer prevention and treatment protocols.
• To build a network of oncologists, primary care physicians, and other specialists.
• To increase the accrual of patients on NCI treatment protocols.
• To increase the participation of minorities and women in cancer clinical research.
Since our inception, KCCOP investigators have accrued more than 3,900 patients to clinical trials. Our investigators have contributed to the publication of numerous articles in peer-reviewed medical journals, and our research outcomes have led to NCI consensus recommendations in various cancer treatment areas. KCCOP's activities have also resulted in FDA approval of new agents and new indications for existing drugs. KCCOP's Board of Directors is composed of management representatives of the member hospitals, who oversee the fiscal management and overall mission of the organization. The Institutional Review Board ensures OHRP compliance and the Scientific Advisory Board provides clinical direction to KCCOP. A central research pharmacy, located at KCCOP's Administrative Headquarters manages and distributes drugs to satellite pharmacies.
We've found
3 trials
at this facility
Breast Cancer Clinical Trial
Paclitaxel Albumin-Stabilized Nanoparticle Formulation, Doxorubicin, Cyclophosphamide, and Pegfilgrastim With or Without Bevacizumab in Treating Women With Inflammatory or Locally Advanced Breast Cancer
Status:
Enrolling
Updated:
9/20/2012
Click here to add this to my saved trials

Click here to add this to my saved trials

Neurology, Oncology Clinical Trial
Rituximab, Bendamustine Hydrochloride, and Bortezomib Followed by Rituximab and Lenalidomide in Treating Older Patients With Previously Untreated Mantle Cell Lymphoma
Status:
Enrolling, Phase II
Updated:
12/31/1969
Click here to add this to my saved trials