Watch Out for these Irritable Bowel Syndrome Warning Signs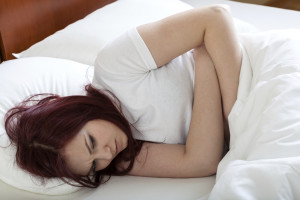 April is Irritable Bowel Syndrome (IBS) Awareness Month, so we're going to take some time to talk with you about a medical condition which may not be the most popular topic of discussion. The goal of this awareness event is to get more people talking about IBS, because it is actually quite common. Experts theorize that at least 20 percent of the global adult population is affected by IBS.
Unfortunately, gastroenterologists know that most cases go undiagnosed simply because people are unwilling to share concerns or talk about potential symptoms with their doctor. More and more communities are starting to host events in honor of IBS Awareness Month each April which is a great start, but there are still many who remain completely in the dark about this condition.
Today we are going to cover a few of the most common warning signs associated with IBS. This disease is complex and can generate a wide range of symptoms. In fact, gastroenterologists and other specialists must rely on the Rome III criteria in order to accurately diagnose new cases.
If you are aware of the warning signs for irritable bowel syndrome, you can promptly share your concerns with your doctor and get the necessary treatment. This disease has been known to become extremely debilitating if not treated or managed. You shouldn't be afraid to share any of your concerns with your doctor.
Some of the most common warning signs for IBS include:
Alterations in Normal Bowel Movement Patterns
Irritable bowel syndrome will cause noticeable changes in your routine bowel movements over time. If you notice any of the following, then it could signify the presence of IBS:
Been struggling with intermittent periods of constipation and diarrhea. As a reminder, this could mean experiencing fluctuations from having more than 3 movements in a single day to having less than 3 over a week.
The product of these movements has changed in its overall consistency and appearance. We know this probably isn't what you want to examine, but this can be a serious IBS warning sign.
You've been struggling with an unusual amount of gas or feeling bloated way more often. Be sure to notify your doctor immediately if this starts to transition from purely uncomfortable to painful.
IBS can also produce sensations where you'll feel like you're about to have a BM emergency. This is swiftly followed by issues actually passing any stool or the feeling of an incomplete movement.
We want to reiterate that irritable bowel syndrome is a very complex illness. It's one of those medical conditions that can be totally different from case to case. Some people may only ever deal with the mildest of symptoms– it's one of the reasons why many go undiagnosed. However, IBS can cause other complications that have nothing to do with your gastrointestinal tract.
More Obscure Warning Signs for IBS
IBS clinical studies have shown us that patients can experience certain symptoms which are not directly associated with their GI tract. If you raise concerns over the possibility of having irritable bowel syndrome, your doctor will probably ask if you've been dealing with:
An unusual level of fatigue
Anxiety or depression
An unusual number of headaches or backaches
Insomnia or other sleep problems
Foul smelling odor in your mouth
Reduced sex drive or other sexual complications
Urinary tract problems
Heart palpitations
We want more people to be willing to share their concerns with their doctor, especially if they have experienced any of the before-mentioned warning signs. It is worth noting that the many of these symptoms could be produced by other medical conditions (things like Crohn's disease or even ulcerative colitis).