McFarland Clinic PC-William R Bliss Cancer Center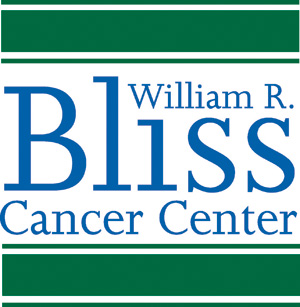 The William R. Bliss Cancer Center at Mary Greeley Medical Center offers patients in central Iowa the best cancer care available, close to home. Our mission is to provide multidisciplinary, integrated and comprehensive oncology services using innovative, high-tech diagnostics and treatments.
From the moment you enter the William R. Bliss Cancer Center, you'll be greeted by our dedicated, compassionate staff. You'll be educated and treated by our highly trained oncology nurses. Your comprehensive care will be provided by our board certified medical oncologists/hematologists.
Our patients have come to expect the very best in coordinated health care, a truly collaborative approach.
Medical oncology is the specialty devoted to the care of people with cancer. This includes the prevention, diagnosis, treatment and follow-up care of people who are at risk for or have experienced cancer.
Hematology is the specialty devoted to the care of people with a variety of blood disorders, both benign and malignant. Most physicians are now trained in both specialties and care for oncology and hematology patients each day.
The William R. Bliss Cancer Center is a partnership between Mary Greeley Medical Center and McFarland Clinic. Additionally, with financial support from theMary Greeley Medical Center Foundation, we offer numerous community education and screening programs.
We've found
8 trials
at this facility