Galesburg Clinic, PC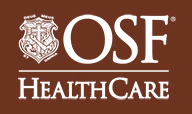 OSF Galesburg Clinic, located on the OSF St. Mary Medical Center campus, has been providing quality health care to the Galesburg area for 70 years. As a physician-led multi-specialty group with 26 physicians and 160 support staff, OSF Galesburg Clinic provides a multitude of health care services including pediatrics, family medicine, internal medicine, cardiology, neurology, and obstetrics/gynecology.


OSF Galesburg Clinic maintains satellite clinics at Knox College and in Monmouth, Kewanee and Hopedale. OSF Galesburg Clinic also maintains an OSF PromptCare office, located at 1707 N. Henderson Street in Galesburg, to provide patients with access to acute and urgent care services.
We've found
5 trials
at this facility