Univ of Illinois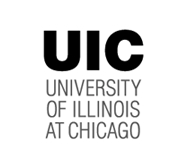 A major research university in the heart of one of the world's greatest cities, UIC provides a world-class education for its students. We are committed to creating and disseminating new knowledge as a university of growing national and international stature.
The largest university in the Chicago area, UIC has 27,580 students, 15 colleges-including the nation's largest medical school-and annual research expenditures exceeding $335 million. UIC operates the state's major public medical center and serves as the principal educator of Illinois' physicians, dentists, pharmacists, nurses and other health-care professionals.
A truly global institution, more than a third of UIC students speak English as a second language. UIC's student body-approximately 61 percent undergraduate and 39 percent graduate and professional-is recognized as one of the nation's most diverse. We consider this one of our greatest strengths.
We've found
62 trials
at this facility