Wilcox Memorial Hospital and Kauai Medical Clinic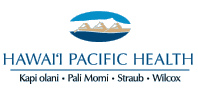 Founded in 1938, Wilcox Memorial Hospital is a nonprofit hospital dedicated to providing the Kaua'i community with accessible, quality health care. As a state-of-the-art Level III Trauma Center, Wilcox Memorial Hospital was recently ranked among the top 15% in the Nation for Outstanding Patient Experience in 2013. With 193 physicians on staff, Wilcox Memorial Hospital offers island residents and visitors expert diagnosis and treatment for more than 20 specialties. It is a state-of-the-art acute care facility with a full suite of services including emergency, OB/GYN, pediatrics, cardiology, gastroenterology, ophthalmology, pulmonology, nephrology, cosmetic surgery, internal medicine and family practice.

In 2010, the Wilcox Health Women's Center opened to provide preventive and diagnostic care for Kaua'i's women close to home. The hospital has 72 beds, including seven intensive care beds, five birthing suites, 20 same-day surgery beds and a 20-bed emergency department. It is equipped with MRI and CT scanners and a state-of-the-art surgical center with six surgical suites. Wilcox Memorial Hospital, together with Kaua'i Medical Clinic and the Wilcox Health Foundation, is affiliated with Hawai'i Pacific Health, the state's largest health care provider.
We've found
39 trials
at this facility