Cancer Research Center of Hawaii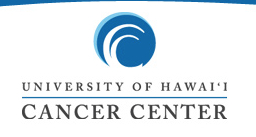 The University of Hawaii Cancer Center is the only National Cancer Institute-designated center in Hawaii and the Pacific. The Center's mission is to reduce the burden of cancer through research, education and patient care with an emphasis on the unique ethnic, cultural and environmental characteristics of Hawaii and the Pacific. The Center is a research organization affiliated with the University of Hawaii at Manoa with facilities located in downtown Honolulu and Kaka'ako. A new world-class cancer center is being constructed in Kaka'ako, with a scheduled opening in early 2013. The Center directly employs 300 faculty and staff, with another 200 affiliate members through the UH Cancer Consortium.
The UH Cancer Center was established by the University of Hawaii Board of Regents in 1981 and prior to 2011, was known as the Cancer Research Center of Hawaii. In its early development, the Center was supported by the National Cancer Institute Planning and Support Grants and in 1979, a construction grant from the NCI coupled with local matching contributions, supported the building of a five-story structure in downtown Honolulu. In 1996, the Center was designated by the National Cancer Institute and received funding from a Cancer Center Support Grant. Currently, the Center is conducting more than 100 cancer research projects in four interdisciplinary programs.
We've found
6 trials
at this facility