Curtis and Elizabeth Anderson Cancer Institute at Memorial Health University Medical Center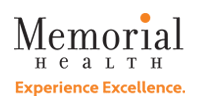 The Curtis and Elizabeth Anderson Cancer Institute (ACI) is part of Memorial University Medical Center, a 622-bed academic medical center in Savannah, Georgia. We were named in honor of Curtis and Elizabeth Anderson in 2001, after their generosity made it possible to build a new facility for our cancer services.
The ACI offers disease management teams specializing in breast, colorectal, urology, melanoma, thoracic, head and neck, upper gastrointestinal, and gynecological cancers. These teams combine the talents of surgeons, physicians, nurses, social workers, dietitians, and other healthcare professionals. They meet regularly to determine how to best meet the needs of our patients. Newly diagnosed cases are discussed at site-specific tumor conferences, where teams review treatment plans to ensure patients are receiving proven standards of care.
We practice patient and family centered care. That means we encourage patient and family participation in the care process. This model of care emphasizes dignity, respect, and information sharing.
We've found
2 trials
at this facility
Click here to add this to my saved trials

Cancer Clinical Trial
Collecting Tumor Samples From Patients With Gynecological Tumors
Status:
Enrolling
Updated:
8/30/2012
Click here to add this to my saved trials