Well Pharma Medical Research, Corp.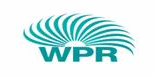 Well Pharma Medical Research Corp., a Miami, Florida based team of dedicated research specialist serving pharmaceutical companies in USA that working in Phase II, III, and IV clinical studies.
We combines a group of the most enthusiastic and experience researchers and a human approach to business, our mission is to successfully lead our client's research needs to completion with the planned time and require scientific and ethical values. we take pride in our work and strive to provide the most professional and attentive service to our clients as well as out studies subjects.
Well Pharma is a privately owned physician's practice that specializes in Family Practice and Research. Our staff consists of three board certified physicians, three full time Clinical Research Coordinators ( one Foreign Medical Graduate, one OTC, one RMA) , two assistant clinical research coordinator one Phlebotomist, one Register Medical Assistant, one Certified X-Ray Technician, one Office Manager, and two Data Entry management.
Well Pharma Medical Research realized that the medicine has to do more. For that reason we committed to conducting basic research to benefit society.
We are leader on methodological approaches to healthcare research that the clinical trials and meta-analysis/systematic reviews. We have worked with many pharmaceutical companies such as Novartis, Novonordisk, Merck, SanofiAventis, Elixir, Meda, Parexel, Esai, etc.
Our team has been conducted clinical trials a wide variety of therapeutic fields, we focus on Phase II, III and IV Clinical Research. Our therapeutic specialist includes the following:
Cardiovascular
Endocrinology
Gastroenterology
Musculoskeletal
Pulmonary Disease
Rheumatology
Insomnia
Eddie Armas M.D. - Family Practice
Principal Investigator
Yamil A,. Canaan, MD - Internal Medicine
Principal Investigator
Felix J. Gonzalez, MD - Gastroenterologist
Sub- Investigator
Juan Jesus Salina, MD - Family Practice
Sub- Investigator
Gilberto Concepcion, MD - Cardiologist
Sub- Investigator
Elissa Doens, FMG, BB
Senior CRC
Graduated from University of Havana, Cuba 1982. Bachelor of Biology from University of Miami 1993. Experienced in Clinical Research since 1999.
Cinzia Pareja, RMA
CRC
Register Medical Assistant. Working in Clinical Research since 2000.
Leisha M. Cabrera OTL
CRC
Bachelor in science of Occupational Therapy. Experienced in clinical research since 2007.
Juan J. Salvador
Assistant CRC
Experienced in clinical research since 2007.
Maria N. Perez
Assistant CRC
Experienced in clinical research since 2007.
Our database consist i patient that comes from Dade County with ethnically diverse population, Caucasians, Hispanics, and African-Americans, females and males.
Cardiology/Vascular Diseases
Endocrinology
Gastroenterology
Musculoskeletal
Neurology
Pulmonary/Respiratory Diseases
Rheumatology

We are situated 5.5 miles from Miami International Airport, close to hotels, restaurants and have easily accessible by public transportation( buses, Metrorail). We are also located within walking distance of both South Miami Hospital and Larkin Community Hospital.
Our facility is equipped with X-Ray, Ultrasound, EKG, Laboratory, Spirometer, 5 consultation offices and a research area with all necessary requirements and regulations.
We are a family Medicine and Internal Medicine practice; this allows us to flexibility to conduct studies in a big spectrum of therapeutic field.
Eddie Armas, MD
Principal Investigator
Well Pharma Medical Research, Corp.
7000 SW 62 Ave., Suite 405
Miami, FL 33143
USA
305-284-8483
305-665-4088 (fax)
drarmas@alcamedicalcenter.com
www.eddiearmasmd.com



We've found
3 trials
at this facility
Endometriosis-related Pain Clinical Trial
A Study to Evaluate the Efficacy and Safety of Gefapixant (MK-7264) in Women With Endometriosis-Related Pain (MK-7264-034)
Status:
Enrolling, Phase II
Updated:
12/31/1969
Click here to add this to my saved trials

Osteoarthritis, Knee Clinical Trial
A Clinical Study to Test Efficacy and Safety of Repeat Doses of CNTX-4975-05 in Patients With Osteoarthritis Knee Pain
Status:
Enrolling, Phase III
Updated:
12/31/1969
Click here to add this to my saved trials

Chronic Cough Clinical Trial
Phase 3 Study of Gefapixant (MK-7264) in Adult Participants With Chronic Cough (MK-7264-027)
Status:
Enrolling, Phase III
Updated:
12/31/1969
Click here to add this to my saved trials