Eastern Connecticut Hematology and Oncology Associates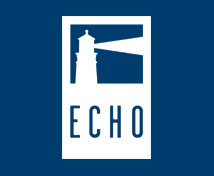 In 1985 Dr. Dennis Slater moved from Memorial Sloan-Kettering Cancer in New York, to Norwich, Connecticut, in response to recruitment from The William W. Backus Hospital for a medical oncologist. He began a private practice with the goal of developing a program that would allow patients to receive state of the art cancer care within their own community. 


Two years later Dr. Kandhasamy Jagathambal from Long Island Jewish Hospital in New York, joined Dr. Slater and together, they established the Norwich Cancer Center. Shortly thereafter Dr. Mandeep Dhami from the University of Connecticut came on board adding his expertise in thrombosis, hemostasis, and hematology. At that time ECHO Associates (Eastern Connecticut Hematology/Oncology) was born. As the number of patients and services increased, Dr. Dinesh Kapur from St. Francis Hospital in Hartford joined ECHO. He also serves as Clinical Director for Cancer Services at Backus Hospital. Dr. Anca Bulgaru completed a fellowship in Hematology/Oncology at Montefiore Hospital in New York and joined the practice in 2003. In 2008 having completed a fellowship at the John Hopkins Hospital in Baltimore, Dr. Jie Yang, teamed up with ECHO. Dr. Renuka Dulala, our newest associate, completed a fellowship at Long Island Jewish Hospital in NY and came on board in 2009. 


Presently seven board certified physicians, two board certified nurse practitioners, one physician assistant, nine registered nurses, 3 licensed practical nurses and a support staff of over 60 employees make up a team to provide our patients with a wide range of medical and support services.


Research plays an important role in our practice. We participate in many pharmaceutical trials including ECOG, NSABP, NCI and Pharmaceutical sponsored studies. You and your doctor can decide if a clinical trial would be right for you.


We are proud of our relationship with The ECHO Cancer Foundation, a private not-for-profit organization whose mission is dedicated to providing supportive services, guidance and education to cancer patients and their caregivers.


Our expanded offices and services are located in the Medical Office Building of Backus Hospital (just upstairs from Radiation Therapy and close to the Cancer Inpatient Unit at Backus). We believe our goal of providing comprehensive, state of the art community cancer care has been met. We will always strive to remain responsive to our patients, their families, and our community.
We've found
13 trials
at this facility