Exempla Lutheran Medical Center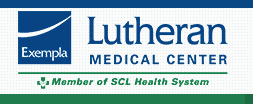 Welcome to Exempla Lutheran Medical Center and thank you for choosing us for your medical care. At Lutheran you can expect high-quality and compassionate care that is second to none. We will ensure your care is delivered safely, with the utmost respect for your privacy and preferences.
What began in 1905 as the Evangelical Lutheran Sanitarium for patients suffering from tuberculosis continues today as one of the busiest and most respected hospitals in the nation.
We are extremely proud of the fact that Lutheran still stands as the place of comfort and caring that was .rst imagined 100 years ago. Lutheran has been recognized repeatedly as one of the country's 100 Top Hospitals. Here you will .nd the most advanced technology delivered by caregivers who truly have your well-being at heart.
We've found
7 trials
at this facility