Poudre Valley Hospital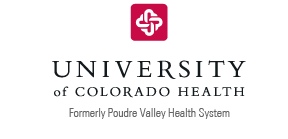 A 270-bed regional medical center offering a wide array of treatments, surgeries, and diagnostic tests in more than three dozen medical specialties, Poudre Valley Hospital is one of the most respected community hospitals in the U.S.
The lone Fort Collins hospital, PVH specializes in orthopedic surgery, neuroscience,cancer, bariatric weight-loss surgery, and women and family services for residents of northern Colorado, southern Wyoming and western Nebraska.
We also offer a wide range of primary and specialized health services, from birthing andneonatal intensive care to hyperbaric oxygen and wound care. Our team of more than 2,000 healthcare professionals delivers personal and skilled care that uses the latest medical technologies.
We're proud to have won a number of awards for the care and services we offer patients and families.
We've found
55 trials
at this facility