Front Range Cancer Specialists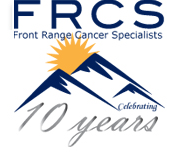 At Front Range Cancer Specialists, we are dedicated to providing quality regional cancer care and state-of-the art research treatments. Our office provides the following services:
Medical Oncology/Hematology (new and follow-up physician visits, chemotherapy) by Board-certified physicians, nurse practitioners, and oncology nurses.
Research trials for a variety of diseases through Poudre Valley Hospital and numerous national cancer research organizations.
We've found
2 trials
at this facility
Neurology, Oncology Clinical Trial
Rituximab, Bendamustine Hydrochloride, and Bortezomib Followed by Rituximab and Lenalidomide in Treating Older Patients With Previously Untreated Mantle Cell Lymphoma
Status:
Enrolling, Phase II
Updated:
12/31/1969
Click here to add this to my saved trials

Oncology Clinical Trial
Collecting Tissue Samples From Patients With Leukemia or Other Blood Disorders Planning to Enroll in an ECOG Leukemia Treatment Clinical Trial
Status:
Enrolling
Updated:
12/5/2012
Click here to add this to my saved trials