San Diego Sports Medicine and Family Health Center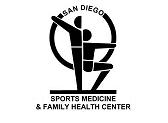 Full Scope Family Practice
Providers Board Certified in Family Practice and Sports Medicine
Large Private Practice with a Database of greater than 20,000 patients
Cardiovascular- Hypertension, Hyperlipidemia, Elevated CRP
Dermatology- Cellulitis, Tinea Pedis
Endocrine- Diabetes Mellitus
Psychology- Depression
Gastrointestinal- Gastro Esophageal Reflux Disease, Irritable Bowel Syndrome
Musculoskeletal- Osteoarthritis, Acute and Chronic Back Pain, Muscle Spasm, Tendonitis, Ankle Sprain, Chronic Shoulder Pain
Neurology- Migraine
Gynecology- Vaginitis
Otolaryngology- Otitis Externa
Pulmonary- Chronic Obstructive Pulmonary Disease, Pneumonia, Bronchitis
Michelle L. Look, M.D., FAAFP
Lee P. Ralph, M.D.
Jeffrey P. Anthony, D.O., FAAFP
Richard A. Parker, D.O., FAOASM
F. Allen Richburg II, M.D., M.S., FAAFP
Joseph Hong, DO
Yaroslav Pogorelov, M.D.
Scott R. Evans, M.D.
Stephen J. Rohrer, D.O.
Three Full Time CCRC's 10yrs. Experience
Eleven Medical Assistants
Full Scope Community Family Practice and Sports Medicine with a diverse patient population
Cardiology/Vascular Diseases
Dermatology/Plastic Surgery
Endocrinology
Gastroenterology
Immunology/Infectious Diseases
Musculoskeletal
Nephrology/Urology
Neurology
Obstetrics/Gynecology
Otolaryngology
Pediatrics/Neonatology
Pulmonary/Respiratory Diseases
Rheumatology
Trauma/Emergency Medicine

5,000 Square Foot Clinic
Specimen Refridgerator and Freezer
18 Exam Rooms
X-Ray Capabilities
Treadmill and EKG machines
Cardiopulmonary Stress Testing
Pulmonary Function and Spirometry testing capabilities
Complete Lab processing capabilities
CLIA approved
Located centrally in San Diego
Facility within close proximity to public transportation.
Large Parking Lot, no charge for usage
Deana Quinn
CCRC
San Diego Sports Medicine and Family Health Center
6699 Alvarado Rd. Suite 2100
San Diego, CA 92120
USA
619-229-3920 ext 124
619-398-2794 (fax)
research@sandiegosportsmed.com
www.sandiegosportsmed.com



We've found
1 trials
at this facility
Influenza A Clinical Trial
A Study to Evaluate the Efficacy and Safety of Pimodivir in Combination With the Standard-of-Care Treatment in Adolescent, Adult, and Elderly Non-Hospitalized Participants With Influenza A Infection Who Are at Risk of Developing Complications
Status:
Enrolling, Phase III
Updated:
12/31/1969
Click here to add this to my saved trials